The one main thing Wigan Athletic duo are seeking from their trip to Bahrain
Wigan Athletic manager Shaun Maloney and chief executive Mal Brannigan left Vicarage Road bound for the airport and a long-haul flight to Bahrain seeking one thing - 'clarity'.
Published 18th Mar 2023, 18:27 BST

- 1 min read
The duo will be meeting the club's owners to find out more about a situation that has seen the players still not paid their wages which were due last Friday (March 10).
Maloney could not hide his pride at the way the players fought for the shirt and the supporters during Saturday's 1-1 draw at Watford.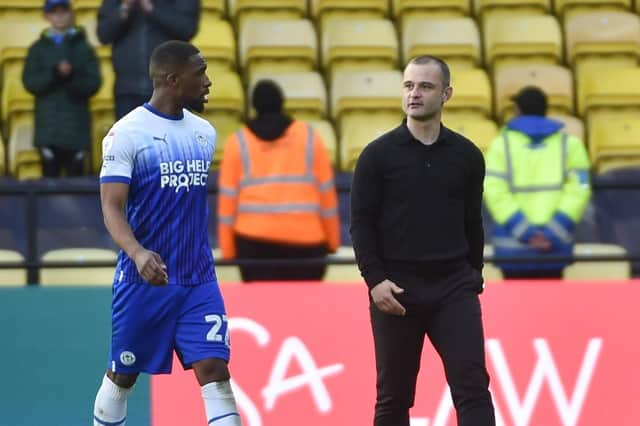 And he is desperately hoping his trip provides the answers to the numerous questions that have been asked in recent days."I'm expecting to get some clarity really," said Maloney."I think it's a necessity we get clarity on where the club's at in the short term."We need clarity on what's happened and why it's happened."We also need clarity in the long term, in terms of the vision for the club."But the priority has to be getting the players paid, and we need clarity around that."I'm just so disappointed for the players, they are obviously the ones who are suffering the most."Most of my feelings are them at the moment."And when they come up with a performance like that, at a time like this, it just makes me even prouder to be their manager."