Wigan Athletic accept additional points deductions after EFL issue more sanctions
Wigan Athletic will start the League One season in August with minus-four points after the English Football League issued its latest sanction against the club for a failure to pay players' wages.
Published 19th May 2023, 15:48 BST

- 2 min read
Updated 19th May 2023, 15:50 BST
The club has also received an additional four-point deduction, which is to be suspended until June 30, 2024.
That will apply if club owner Abdulrahman Al Jasmi fails to deposit an amount equal to 125 per cent of the club's forecast monthly wage bill into a designated account by next Wednesday (May 24).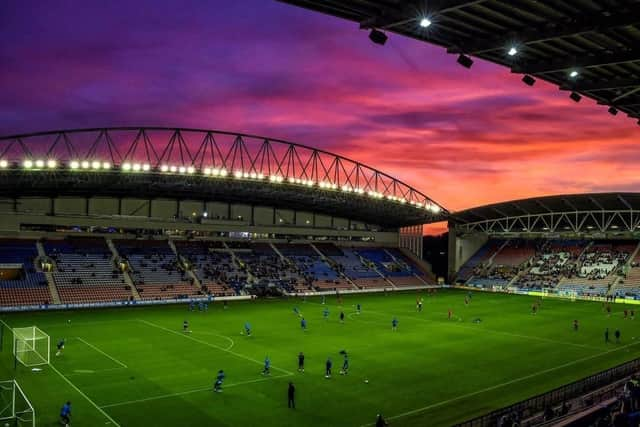 The additional four-point deduction would also be activated if the club fails to pay players on time at any point between now and June 2024.
The club's 2022-23 season points tally has also been reduced by three points, even though the Championship regular season is already over.
Given the three points already deducted, that sees them finish with 39 points, rather than the 45 they actually won on the field.
Mr Al Jasmi was also charged with misconduct and fined £10,000 for failing to comply with the terms of the Agreed Decision.
Both Mr Al Jasmi and the club have accepted the sanctions, which have been ratified by an independent Disciplinary Commission, and have agreed to pay all associated costs.
In January, the club was charged with misconduct after it paid its players late on three occasions in June, July and October 2022.
Accordingly, it was sanctioned with a suspended three-point deduction and entered an Agreed Decision with the league.
The suspended sanction was activated in March when the club failed to meet its contractual obligations with its players and breached the terms of the Agreed Decision when Mr Al Jasmi failed to deposit 125 per cent of the club's forecast of its monthly wage bill into a designated account.
A Latics statement read: "Wigan Athletic accepts the sanctions from the EFL and intend to fully comply with the conditions.
"A detailed statement will be made public once owner, Mr Abdulrahman Al Jasmi adheres to the terms of the Agreed Decision and deposits an amount equal to 125% of the Club's forecast monthly wage bill."
Chairman Talal Al Hammad apologised to staff earlier this week for the stress caused by the latest delay to wages being paid, and said all May wages had now been paid.
The club's statement on Tuesday accepted investment had not been directed to "the right areas" and promised a board and staff restructure.
It also said the club's ownership group, Phoenix 2021 Limited, had committed "a substantial seven-figure sum" to the club to secure Wigan's immediate future, and that the EFL had visibility of that amount.