Wigan Athletic confirm  'delay in meeting wage obligations' for March
Wigan Athletic have confirmed a 'delay in meeting wage obligations' for March.
Published 11th Mar 2023, 00:50 BST

- 1 min read
Updated 11th Mar 2023, 00:55 BST
Only in January, Latics agreed to an 'Agreed Decision' with the EFL over a financial misconduct charge after being late paying players' salaries on three occasions last year, which carried a three-point suspended penalty charge.
Therefore, this latest development will further alarm fans, with Latics six points adrift of Championship safety with only 11 matches to go.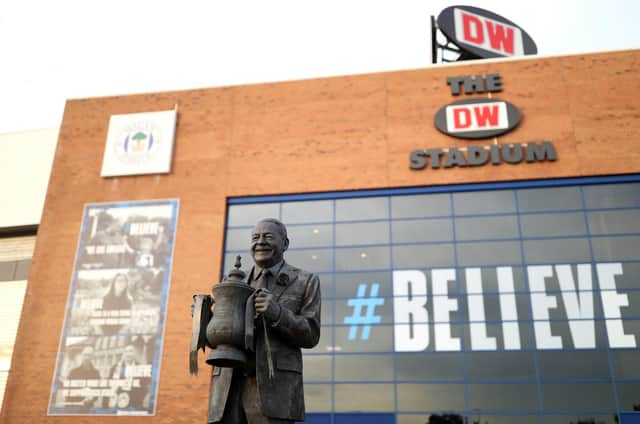 "Whilst responding to media speculation is not typical of the club's standard approach, we would like to assure stakeholders that this is a temporary matter which is promptly being resolved," read a club statement.
"The club has been disrupted by recent liquidity issues and this continues to be the case, hence the current situation.
"The club wants to emphasise that the financial strength of our ownership group remains robust and they are committed to supporting the club."The EFL is aware of the current situation and the club will continue to work closely with them to ensure that all outstanding wage amounts are paid.
"The club has already taken steps to rectify the situation and will ensure that wage payments are made promptly going forward.
"It is hoped that this statement does, at the very least, clarify the current funding situation, rather than question the financial strength of the club.
"Wigan Athletic understands the sensitivity of this matter and would like to thank staff, players and fans for their patience.
"The focus is now firmly on Saturday's Championship fixture with Burnley and the remainder of the Championship season.
"The club will make no further comment until it feels necessary."