Wigan Athletic fans' group urge owners for FOUR key pledges
The newest Wigan Athletic supporters' group - Indie Latics - has called on the owners to provide 'solid evidence' of four key criteria to prove they are worthy of continuing in charge.
Published 12th May 2023, 16:07 BST

- 2 min read
Some of the Latics squad are still waiting to receive their wages - more than a week after they were due - with the board hiding behind a wall of silence all week.
It has completely and utterly put a dampener over a long weekend of celebrations planned to mark the 10-year anniversary of the FA Cup triumph, which started in the Supporters Club on Thursday night.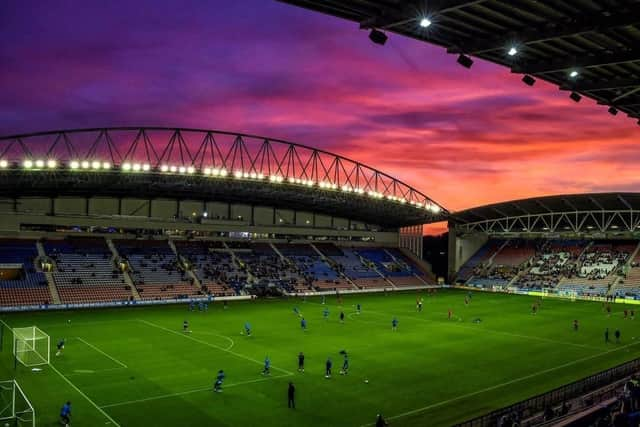 Latics boss Shaun Maloney was an invited guest but, rather than speaking about his starring role in Ben Watson's winning goal, the first question he was asked on stage by host Barry Worthington was about the wage situation.
With none of the board available for public comment, Indie Latics have released a statement outlining their stance.
"After a week of representatives of this and other groups pushing the chairman to bring the financial situation at the club to a swift resolution, we have been told that funding is on its way, as per reports in the media" the statement read.
"But we are still awaiting confirmation that this money is in the club's bank accounts and available to settle the outstanding wage payment.
"We will continue to push for action and news on this front and are also looking for assurances that:
* the wage bill is settled;
* there are no other creditors waiting for payment;
* funding is in place to get the start of next season;
* plans are in place to deliver on the owner's intention to run the club sustainably.
"We want to see solid evidence of these plans including steps that will be taken with timescales that the chairman can be held accountable to
"We also strongly believe that the chairman needs to come out and communicate with all fans about how the club has ended up in this situation.
"We note that a time and date for the promised, recorded, interview with Wigan Today has still not been provided and implore Mr Al Hammad to set this immediately.
"A week is too long to sit in silence with supporters left in tenterhooks wondering whether our club has a future. Good communication is key to good management and we are seeing neither at this moment.
"For one final time, we ask the owners and board of Wigan Athletic to demonstrate some evidence that they are capable of the task in front of them.