Wigan Athletic 'process' will come good, insists Kolo
Kolo Toure has called for patience as he continues to experience teething trouble implementing his 'process' at Wigan Athletic.
Published 18th Jan 2023, 11:23 BST

- 2 min read
Updated 18th Jan 2023, 11:23 BST
After a couple of promising draws at Luton and Cardiff, Latics lost their FA Cup third-round replay against the Hatters at the DW.
That means it's now eight games in charge for Toure without victory, heading into Saturday's crunch league game - also against Luton.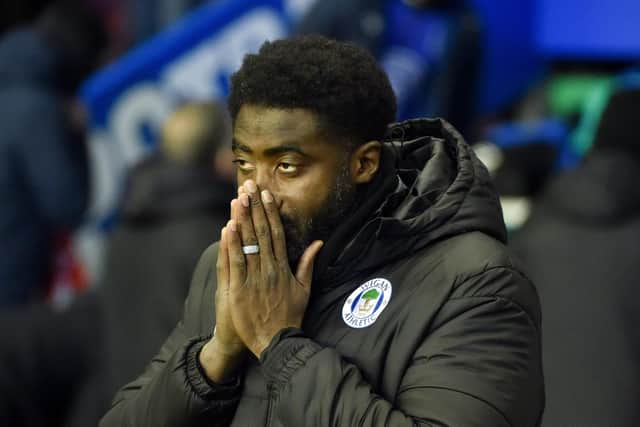 The new boss, though, is adamant he will get things right given time.
"It's not about me, it's about the team, it's about the club, it's about the players," he said.
"I want them to do well, and we all want the club to be in a better position.
"But as we all know, this is a process.
"When a new manager comes in, he needs to learn about the players, and they need to learn about him.
"We need to do some adjusting, which we have done, after conceding the four goals in three successive games.
"The games now are more of a balance, which is good, and I believe we just need to sort out those final thirds, which I am sure we will do.
"We will get some points, definitely, I am sure."
It's been a tough baptism of fire for Toure - one of the finest defenders of his generation - during his first senior job in management.
"It's very hard, because you're standing on the touchline, and you just want to run on the pitch and help," he acknowledged.
"You see action, you read action, and you've been in that situation for a long time.
"I've been there, but you have to remain calm, and show the players you are calm..
"In football, there are sometimes winners, sometimes losers, and sometimes you draw.
"But what I look for is whether a player can come off at the end having given everything.
"If you give everything, I'm fine with that, and these players are giving me everything.
"Sure, there are some things to work on, but it's my job to help them with that.
"And I think the fans can see that, they see a team that has spirit, every player working hard for every ball and for each other.
"I love that - for me, that was my game as a player, and I want my players to be the same."
Latics continue to be punished for lapses at both ends, which Toure is anxious to remedy.
"We looked strong in our half, but there are moments when we need to be much more focused and more alert in defence," he said.
"We are not doing that at the moment and we are getting punished.
"We have to be ruthless, we have to be aggressive, and we're not doing that.
"I said before the game to the players that we have to be more alert, and communicate more.
"Communication is something we have to be better at, and that's always part of the analysis we do after a game.
"That's part of our job, to coach them, to advise them, to do things that perhaps they don't feel is that important.
"Simple things make a big difference and we just need to work at that."