Wigan Athletic takeover: The reaction
It was news that had been nine months in the offing...and which was well received both inside and outside the borough.
Published 16th Mar 2021, 12:43 BST

- 3 min read
Updated 16th Mar 2021, 14:12 BST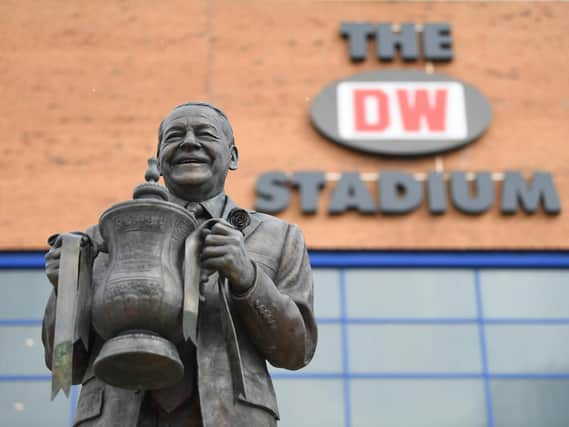 And some of the stars of yesterday were among the first to voice their delight – and relief – at hearing the news we've been waiting for since July 1 last year.
"Amazing news!" tweeted Sam Morsy, skipper of the 'Band of Brothers' who fought valiantly to stay in the Championship last year against all the odds, before being ripped apart in the months that followed. "Back in business, start of a new era."
Jonathan Jackson, former CEO who was also a victim of the situation, tweeted: "After 258 horrendous days of administration, this is fantastic news. Once confirmed, it will be a huge relief to all supporters and those of us that deeply care about Wigan Athletic.
"There are a number of people that deserve enormous credit for ensuring that our club will survive including the WASC committee, especially Caroline Molyneux, for their unwavering commitment to keeping this club alive."
Ex-chairman David Sharpe: "Yes! Great news is an understatement!"
Gary Caldwell, former Latics skipper and manager, tweeted: "Great news for the football club and the supporters.
"Hopefully a big boost for the players and staff as well heading onto the remainder of the season #WAFC #Believe"
The new owners were quick to place on record their thanks to Wigan Council for getting the deal over the line.
Alison McKenzie-Folan, CEO of the Council, tweeted: "Sport is an integral part of our culture in Wigan, which is why we have been working with the admin and @WiganAthSC to secure a deal for @LaticsOfficial. The announcement is very welcome and will bring relief to the fans and a renewed sense of hope for the future of local football."
Cllr David Molineux (leader of the Council, added: "The developments over the last 24 hours will come as a huge relief to everyone associated with Wigan Athletic.
"We would like to echo the sentiments of the new owners calling for continued patience until the formal processes are completed over the coming weeks.
"We also recognise and thank them for their kind words. There has been a lot of hard work behind the scenes to reach this point, from a number of organisations.
"Throughout these difficult months, we have not lost sight of how important the club is to our entire borough. The club is now on the verge of a new era that we look forward to welcoming with great optimism."
Club doctor Dr Jonathan Tobin tweeted: "And breathe. That has been a long long long nine months. We didn't deserve this. Any of this. But we got through. And now we rebuild. Together. So proud to be part of this club. And so excited for our future."
Coach Matt Williams added: "Great to see so much positivity following the announcement from the fans, past and present staff and players and football fraternity in general. It's a great club to be part of! #UpTheTics!"
And the good news even spread into the rugby league world, with England coach Shaun Wane admitting: "I'm really pleased. There are some really good people involved at Wigan Athletic, and I'm so glad they've got their future secured and they can move forward."
Get 20% off our sports subscription package and stay up to date with all the latest Wigan Athletic news with a year's subscription to WiganToday for less than 9p a day. Use promo code TRANSFER20