Wigan Athletic: The 12th Man - 'Grin and bear it. And if you can't grin, then just bear it. And if you can't bear it, then you've not been watching Wigan Athletic very long...'
In the second part of this week's 12th Man, our panel of Latics experts try to find positives from an increasingly gloomy situation...
By Paul Kendrick
Published 25th Jan 2023, 20:20 BST- 16 min read
Updated 25th Jan 2023, 20:27 BST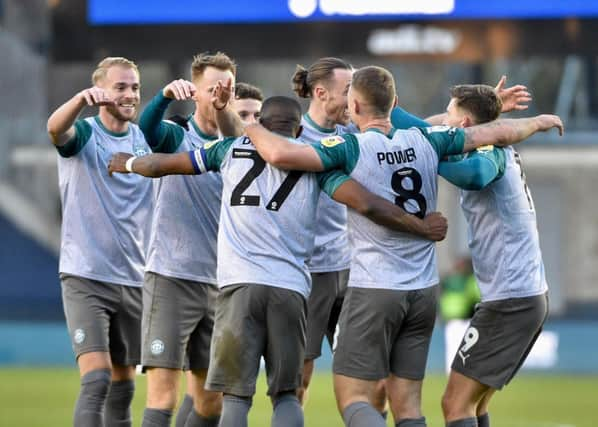 Is it wrong to be looking forward to next season rather than the rest of this one? It might not even be next season, but at some point in the future, where, on and off the field, we look like a normal, functioning football club again. Look, there's two schools of thought doing the rounds here, and I kind of understand both of them. One camp says everything is an overreaction, social media is a cesspit where everything gets amplified, and it's very easy to whip up a storm in a teacup, whether accidentally or on purpose. Let's look at the Joe Gelhardt thing. We've gone through all the emotions with this one over the past week - excitement, impatience, anger, dismay, indifference, frustration, resignation. We are in truth, victims of a theatre we created. Or at least if we didn't create it, we are (un)healthy consumers of this reality TV product which surrounds 11 blokes kicking a ball. A product created by the worldwide web, the Americanisation of the game, Sky Sports News and social media. Thirty years ago, we'd be running to the shop at this stage, looking for the small column in the paper, telling us who we'd signed; or scanning the gossip columns on Teletext; or ringing those extortionate Clubcall numbers. That was the sum extent and availability of our information gathering. Now it is an industry in its own right and, although we demand to be told every step, it is by no means a good thing. It feels like stuff drags on for weeks, but maybe it always did, we just didn't know about it. Do we really think football was a straight-forward, harmonious business before the internet came along? It was certainly financially simpler, but that is another layer of complexity, which I don't particularly have the time or energy to get into right now. If we strip away the rumour, the analysis, the criticisms, the drama queens, we are left with another more passive, reflective camp, you just see it for what it is. We're a struggling football club, who can't compete in the Championship without a healthy injection of funds we cannot afford to repay. So we've just got to get used to losing every week, until we drop to a level where we can compete. I'm fairly accepting of this, but I also feel it didn't have to be that way, and this season alone, I'd be surprised if we have any feet left, given the amount of times we've shot ourselves in them. We're back to the old chestnut of needing a long-term, strategic plan. But show me a Latics fan who's going to sit around and wait for it? Luton, quite rightly, received plaudits over the past week, and the usual 'look at them, why aren't WE where they are' spoilt brat tantrums. They've obviously got a plan, but it has taken years and years of slow growth and stability, while starting from a low base to get there with it. A non-league base in their case. Funny how no Latics fans wanted to swap places with them back then, when they were booted unceremoniously out of the league. Pretty sure they got a THIRTY-POINT deduction one year, now that IS a banter club! Truth is, I don't know whether there is a plan or not with us. Do you just let Kolo Toure sit it out for the next few years, let him embed his footballing principles, turn his interview Powerpoint into reality? This is what we've been sold, so why don't we all just shut up and let him get on with it? I'm trying to maintain counsel, I still turn up to games, expecting to see a glimmer of improvement, but I still can't help feeling we've gone drastically backwards, since he's been appointed. We are absolutely miles away from where we were, even in November, and I can't help thinking 'who on earth would want to watch this'? I will do, of course, but it's not going to entice the greater 'we' to keep turning up, let alone attract any new fans. Subconsciously, I wonder, is it that bad? Am I just sulking because they got rid of a manager who I think deserved more of a chance? But then, a large part of the crowd turned on the new manager at the last home game, so are they all wrong? We're at a crossroads ultimately. Things either get better or they get worse. No, hang on, they can't get worse, can they? We can go no further down, we've hit the bottom. But the longer we go without a win, the bigger hole we find ourselves in, with very little opportunity to climb out of it. I've seen people say there's 54 points to play for, but how many of those are we realistically going to get, seeing as we've secured a total of two from the past 27? There's no point quoting maths, when logic is staring at you straight in the face. There are those who are saying Toure just needs time, and I agree, but I also know some of those who are most supportive of him were also the fans parroting 'it's a results business' when Leam failed to win in eight. A case of making your bed and lying in it while the mattress falls apart. As I say, I might be guilty of bias inherent in my own opinion. But there's no point sacking a manager who has lost a few games, just to replace him with someone who has now lost even more games. I'd have kept the manager who had actually won a few games in the first place, before he went on a bad run, rather than appoint someone who has never won a game as a football manager in his entire life. That is just a fact, as harsh as it is. So, yes, we are only four points from safety, though the two above us have now got games in hand. I just can't see how we are going to beat anybody right now. We can't string two passes together. Some of the losses have come against good sides, but the way Hull walloped us doesn't augur well. Cardiff didn't look any better than us, but then I'd probably expect them to go down as well. Except they, like us, have sacked their manager. But unlike us, they won't be putting a rookie in charge. I like Toure's positivity, implying that once these 'fine margins' fall our way and we win one game, then the floodgates will open and we will go steaming up the league. I'm just not sure we will, as we're not looking like a good side, we are only making everyone who plays us look like a good side. And bringing in new players will be tricky too, over the next week or so, as the only players who will want to join a lost cause are players who are a lost cause. Grin and bear it. And if you can't grin, then just bear it. And if you can't bear it, then you've not been watching Wigan Athletic very long. It's just the latest episode in us lurching from triumph to disaster.
Well the black clouds are firmly set over the DW and anchored down, there just doesn't seem any way of lifting them at the moment. The fans are still at each other's throats on Twitter, the owner and chairman are quieter than the Bolton home end last season after James McClean hit the fourth goal - yes that was only last season - and the manager is in 'fine margins' mode already. All is most definitely not well at the mighty 'Tics, and fans are looking for any old scraps of info anywhere they can get it. Most of the frustration, because that's what it is, is circling around the Joe Geldhardt saga, and why he's not rode into WN5 on a white horse and single handedly saved our season already. Well, it's easy to answer that, Leeds United...they own him, and THEY ALONE decide where they want their player to play. Not the player, not the agent, not Talal, and most definitely not Wigan fans. Does he want to come to Wigan? Yes. Are all the things in place at our end? Yes. Do Leeds want him coming into a relegation scrap? Doesn't seem like it. So throwing your toys out the pram at anyone who'll listen on Twitter as to why we've 'messed it up' is absolute nonsense. We've no say in the matter, end of. Tough, but that's the simple fact. Have we had a decent transfer window? I think we can all say, no - not yet anyway. And with our 'impending transfer embargo' - LOL, yes, that's the lastest rumour from inside 'The Last Orders' at 9am, I think, that's circling - utter drivel! We've a week to get whatever we need to give us a fighting chance of staying up. Will we do it? Probably not, if I'm honest. Am I bothered? Of course I am. But come season ticket renewal time, I'll pay it again. Like I, and most of us, do because WE support Wigan Athletic. It's our club for life and we're all in way too deep to stop now! I've seen someone say this week that this is our worst ever season. You might wanna lay off the glue lad, we've had WAY worse seasons than this, and some of the more level-headed lads have got it right. We've had an amazing ride since Whelan bought us and we've been spoiled rotten. Take the rough with the smooth, go the game, see your mates, get a skinfull down you, have a laugh - well, not at the moment on the pitch - and go home. We'll still be there next week fighting to get a 'W' on Kolo's headboard. There was a great tribute from the club at the Luton game with the montage of 'Tics we've lost in the last 12 months, including many familiar faces to us all. They all got to see the great days and the bad days and God bless 'em all. Right, I'm off starting some scurrilous rumours of Strongbow back at the stadium, that'll get the hordes back on side. It's not over yet lads, plenty still to fight for starting at Blackburn. Let's get behind whoever's playing for us and be on our way home at half-time five down...ONLY JAPING...UP THE TICS!
Have we ever had a manager so blatantly out of his depth than Kolo Toure? The last few weeks have been more Warren Joyce-y than when Warren Joyce was in charge. The performances on the pitch are abysmal and the results are even worse. We're getting completely out played every single game and our head coach is waffling about 'fine margins'. I cannot fathom how an ex-professional footballer, and a very good defender more to the point, who's spent a number of years at Leicester as their defensive coach, can take over a struggling squad and somehow make the defence worse. I sound like a broken record, I know, but I'm saying it again anyway. Leam Richardson had his faults, and plenty of them. The performances and results weren't great for his last 10 games or so, and I didn't always understand his team selections. But at least the squad visibly wanted to play for him. They were at the very least trying on the pitch. Hindsight, as always, is a wonderful thing, but I still firmly believe that, given the opportunity and the investment, Leam would have turned it around. At the minute, I can't find a single person affiliated with this club that believes Kolo and his men can get us out of this mess. January is a very, very hard window for business as it is, and trying to recruit everything and everyone we need in the middle of the season isn't going to work. We desperately needed the backing in summer. What's really annoying me at the minute, though, is when this club was dying on its backside, the men at the top looked to us as fans for help. Collectively, we pooled together enough money from our own pockets, in the middle of a worldwide pandemic, when times were already hard enough, to keep our club going long enough for Phoenix 2021 Ltd to get the purchase over the line. We had primary school children donating their pocket money, selling their belongings to raise funds, for no reason other than pure love for this club. When we were struggling, we came together to keep us afloat, making sure the players that were left still had games to play and a salary to take home. Leam himself said 'We're either going to sink or swim, but one way or the other we're doing it together'. But now, when we're in a mess again - albeit not to the same extent - the players themselves that pulled together to grind out some results when we needed them most can't find that same fight and spirit to do it again. More than 10,000 people are paying good money week in, week out, in the middle of a cost of living crisis, to turn up and support these lads through thick and thin, and what we're getting back is a joke. So my last word this week is a request to the players. If you can't find a reason at the minute to play for your manager, for your coaches and backroom staff, or even for each other, please find a reason to play for us. We kept our club going when we were all but dead and buried, we gave you a platform to do what you love, but we in the stands love it just as much as you do. Bring that fight and character and togetherness that we had last season and play for the fans.
Latics fans have had to deal with their fair share of disappointment so far this season. Last week's events only further poured salt into the wounds. We were given a glimmer of hope after last week's FA Cup defeat when strong rumours of Joe Gelhardt signing on loan sprouted up from a host of different sources. Premature celebrations ensued and disappointment followed as no new signings were announced prior to Saturday's match. The 2-0 defeat to Luton was the icing on the stale cake as it topped off a week full of letdowns. The performance and the result was a big step back from an exhilarating draw at Cardiff one week before. Our fanbase was given even more reason to feel angry and hopeless about our prospects ahead. One of the few positives from last Saturday was the performance of new signing Christ Tiehi in the midfield. Yet, two of the stand-outs from the Cardiff match, new signings Steven Caulker and Miguel Azeez, were far less effective against Luton. If we learned anything from our last match, it's that we will not see an overnight fix for problems that have been plaguing our team for months. The remaining transfer window has shrunk from weeks to days. Before we know it, Deadline Day will have arrived and we'll be refreshing our social media feed of choice hoping for a miracle of an update during the dying hours of the window. Expectations for potential squad reinforcements have shrunk exceptionally over the past week. One positive of our current break from play is that it allows the team to rest and recover ahead of a crucial 10-match stretch. If we can get players like Charlie Wyke and Jack Whatmough healthy for the run ahead, we'll consistently be a more competitive team than without them. We'll need to identify our cut and dry strongest XI within the first few weeks of February and hope we can establish the form necessary to ride that group to survival. These next few days will set the tone for the last three months of the season. As poor as we have recently been, the climb out of the bottom three is not an insurmountable one. Upgrades at a few key positions can transform this team for the better. If Kolo is going to have any shot at consistently winning matches, he's going to need more players than what he has at his disposal now. Every person involved with the club will have a unique role in doing their part to keep the club in this division beyond this season. It's time for the board to fulfill their role and maximize the last few days of the transfer window.
Outside of the whole administration fiasco, it's been a long time that I've been so frustrated at what's going on with the club. Before I carry on, I'll admit that if Kolo turns things around I'll hold my hands up, admit I was wrong and apologise. However, the current situation is a mess, plain and simple. I always like to give every new signing/manager a chance. But after Hull beat us at home, my patience with Kolo ran out. That's by far and away the earliest I've ever wanted a change in manager. I see no clear plan in terms of attacking or defending, and the players on the pitch are devoid of any confidence. We're a pushover for opposition teams. Luton never got out of second gear and they won't have an easier game all season. They were even beginning to rest players after 55 minutes. Kolo's now lost five games in a row at home in all competitions. Leam's home record wasn't that bad, and we know how bad we've been at home. I see a lot of people saying the current group of players aren't good enough for this level. That may be the case for some, but it's still the same group of players which achieved four away wins in a row, were five points off the top in October, and in a play-off place at Sunderland when winning at half-time. We also dominated Blackburn at home with the same group of players, only a few weeks before Leam went. These players are good enough to keep us up (with some additions hopefully added before the end of the month). They just need a confidence boost, some support, and a capable manager to guide them back on track. But time's running out. I won't comment on Leam, I could be typing for hours about what happened there. But in my opinion, the board made a huge error in appointing Kolo. To appoint a coach who has never managed before is always a gamble. But to bring someone in who has no experience of Championship football and no experience of a relegation battle, when that's what you are facing - added to the fact it's his first ever managerial job - is staggering. The board had the time and available candidates during the World Cup break to make a sensible appointment and, on the face of it, Kolo feels like a vanity appointment. He's out of his depth. I also don't feel a connection to Kolo, and I don't think he's done enough to make a connection to the fans either. His first interview on the club website was poor. It felt very weak, lacked conviction, and bordered on the Warren Joyce interview when he was appointed. There's been very little from Kolo to inspire confidence since either. I'm not saying that's why a change is needed, but it's not helped the fans buy into what he wants to achieve with us, and it's maybe accelerated the number of fans wanting a change. It takes a big person to own up to their mistakes, and I hope the board can own up to this. The experiment has not worked, and it's way past time for Kolo to go. The football is worse, the players look lost, and we're sinking without a trace. If we are to go down, fair enough, but let's go down with some fight and determination under a manager who inspires confidence. Talal, Mal, Tom and Oliver...actions speak louder than words, and it's time to act.
Worrying times at Wigan at the minute. Lots of people everywhere saying different things and our fanbase biting at anything. Personally, I believe someone within the club needs to come out and address what's actually going on, as I think it will put everyone's minds to rest. Performance wise, on the pitch, we're slowly getting better and improving. However, I still believe we need a few more signings before deadline day to bolster the squad, as the majority of current players are out of contract at the end of the season. Kolo has my full backing, as with 'his players' we're making improvements and looking better. Still undecided on where we'll finish come the end of the season, but I'm still optimistic.
This may not be the worst position or situation Latics have ever been in, but it's certainly down there with some of the worst. There seems to be a collective air of shell-shock with differing opinions about solutions, but a common agreement we are deep in the mire. During a post-match TV interview after a creditable draw at Norwich early in the season, Leam was asked how many new recruits he would need to compete in the Championship - '22 or 23' he replied, somewhat tongue in cheek...maybe. Also, though, a veiled hint at what really was needed, ie a squad overhaul. As we all know, this was not forthcoming and, after a reasonable start, things looked okay. A newly-promoted side carrying some momentum is not uncommon. Even the 5-1 drubbing by Burnley failed to act as the reality check it should have been. The season went decidedly pear-shaped after the 4-1 home defeat to Middlesbrough, and losing 2-0 at Coventry sealed Leam's fate. Somewhat prematurely, in my opinion. I was critical of some of the tactics, selection and formations that led to his downfall, but I feel he had earned the right to try and put things right in the January transfer window. His loyalty to us in our darkest times should have been enough to save him. I understand the counter argument, that keeping him would have been a sentimental reaction, and a more ruthless decision had to be made. Clearly the powers-that-be did not trust him with the club's purse strings or his judgement in the transfer market. We were on a bad run in November, but I don't think it was terminal. I genuinely feel he would have had a better points haul than Kolo, had he stayed. Which brings me on to Kolo. A totally leftfield appointment, no pun intended. Great player, nice guy, and has worked hard to get his coaching badges, and he obviously must have some qualities to be appointed in a coaching role at a Premier League club. However, none of the aforesaid attributes are much good in a relegation dogfight if you are a novice manager. Plus he wants to bring in a new football philosophy, which this squad can't or won't grasp. Roberto Martinez's purist football principles were often a luxury we could not afford. We cut Roberto some slack because he was one of us, he won the FA Cup, and kept us up longer than we expected. We did not have the personnel or means for him to realise his football vision. It came as no surprise when we were the whipping boys of the Premier League, but we would often concede goals that were laughable as we tried to play tippy-tappy football in our own area. Kolo is trying to do the same without the affection from the fans Roberto had, and without Dave Whelan's money. He is trying to play Premier League football in the Championship with a League One squad. Latics have form for this - sacking struggling managers and replacing them with someone worse, like Joyce and Mackay. But even they won games. I usually let my heart rule my head when I look forward to imminent fixtures. But I am devoid of hope at the moment. It would take a really poor team to lose to us now. The end of January is fast approaching and it's looking like the bulk of the squad will stay, and Kolo will have to get the best out of them, which appears unlikely at best. The dilemma we face is that sacking a manager so early in his tenure would seem premature and harsh, plus the cost of compensation. Sadly, I think he will depart when the ultimate damage is done. I sincerely hope I am wrong.