Wigan Athletic: The 12th Man - 'If you're selling, staying, or it's administration again...just let us know. Surely we as fans, and more importantly the paid staff, deserve this bit of clarity...'
Our panel of Wigan Athletic experts give their verdicts on the FOURTH late wage payment of the season – and the ramifications on and off the field for their beloved club...
Published 16th Mar 2023, 15:11 GMT

- 18 min read
Updated 16th Mar 2023, 16:32 GMT
On this week's episode of 'Wigan Athletic - What a club!' the players are still wondering if they can afford a bet at Cheltenham, if the staff can pay their bills, if Shaun Maloney is making the trip to Bahrain via Ryanair, if the players are traveling to Watford on the Megabus, and if Talal is seen in deep conversation with Eric Pollard in the Woolpack. I jape, of course...well bar the paying of bills bit. That is obviously far from funny. But if you don't laugh being a 'Tics fan at the moment, you'll cry. Because make no mistake about it, I fear and dread we are on the way towards Stanley Choi territory. The silence from Mr Al Jasmi and Talal is deafening and, with what this club has been through very recently, and still fresh in all our minds, it's nothing short of disgraceful. A half-hearted, drafted letter that basically said nothing doesn't cut it, I'm afraid. As Talal himself once said: 'Actions speak louder than words'. Well it's time for action. Just let every single person that's associated with our great club - because it is OURS, it will be if and when the Bahraini lads disappear, and yet again we'll be the ones picking up the pieces - know what the heck you're playing at. If you're selling, staying, or it's administration again...just let us know. Surely we as fans, and more importantly the paid staff, deserve this bit of clarity, because THEY are the ones with bills to pay. Many of them have been down this road before, and getting wages paid late on four occasions during an economic crisis is deplorable. Just be up front for goodness sake. Since the Phoenix 2021 Limited group bought us two years ago, they've done so many things so well - putting up the cash to get us promoted in the first year, that great day at Shrewsbury, handing back the 'Believe' fund cash to everyone that helped us out and, more importantly, giving us a club to support again. They even promised 'Wigan Athletic will never go into administration again', and we all bought it, opened our arms to mainly Talal - because he was the figurehead of the group - and welcomed them like Gods for saving us. For that, I'll be eternally grateful. BUT, seemingly taking us down the same route again, and disappearing like the home crowd at Bolton last season, is deeply concerning. At least have the dignity to address and inform the club of your intentions. It's not much to ask, is it? Again, Twitter has been a cesspit this week, with infighting between fans, abuse aimed at the owners and players - who, remember are playing for nothing - but some of the stuff I've seen has been way over the line, there's absolutely no need for that personal nonsense. All in all, it's a manure-show at the club again, and we all need to keep together. It's what we do best! We've been in this hole before and we came out of it, and we can do it again. Anyway, ON the pitch - because among all the uncertainty, we actually are playing football matches - two spirited performances at Burnley and against Coventry have shown me more than enough to think that, in Shaun Maloney, we've the right man to take us forward next year, when the inevitable happens and we join Horwich in Division Three. If it's with the youth lads and a scattering of this team, so be it. All we want is a team to watch, a day out with our mates, and a 'Bow before, during and after. Don't give up lads/girls, keep the faith and 'Believe'. It's what we do. Right I'm off to get our Emily's bedsheets and do a Stan McEwan (ask your dads) at the next home game, no pesetas or pound notes thank you...and UP THE TICS!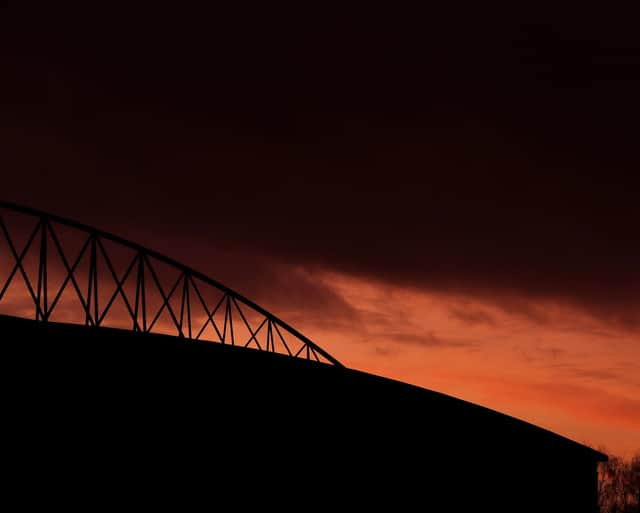 After a promising first two months of the 2022/23 campaign, it's fair to say our season has steadily spiraled downwards since early October. We have won two games from our last 26 matches across all competitions. The results speak for themselves; we've been nothing short of poor on the pitch. Yet, fans like myself have held onto the belief there was still time to change our playing form for the better. We could 'flip a switch' at any moment and become that same Championship side that produced 16 points from our first 10 matches of this season. Maybe we'd become the Championship team that secured 16 points from the final nine matches of 2019 to avoid relegation. Or better yet, we could summon the spirit of the pandemic-affected Championship team that only lost once over its final 15 matches and was a Leon Balogun point-blank header away from pulling off a survival miracle in the summer of 2020. We've been waiting for the 'switch to flip' but unfortunately for us, the electricity bill hasn't been paid. With staff and player wages paid late for the fourth time in the past 10 months, many concerns have arisen about our short-term and long-term future. Rumours of the dreaded 'A-word' permeated Latics social media last weekend and little has been done to reassure fans that the club will be in a stable position going forward. We will soon receive word from the EFL on a points deduction that will either put the nail in the coffin for our survival chances this season or give us a more discouraging outlook for next season if not applied until the following campaign. The level of trust between the fans and the club is at dangerously low levels. A club that took on significant financial losses in 2022 does not want a disgruntled fanbase. The snowball effect will have negative implications everywhere. We've taken major steps backwards since attaining promotion last spring. It's time to stop the skid and trudge forward again. If our owners are actively trying to sell the club as rumours have suggested, it should be in their own best interest to keep the club as attractive as possible to potential buyers. If they do not plan on selling soon, then there needs to be a firm plan for how we will operate and self-sustain regardless of our status as a League One or Championship club. There needs to be a commitment to the manager, continued investment in our playing squad, and changes made to ensure we are never deducted points again due to our own incompetence. With a two-week break looming, our trip to Watford this weekend presents a crucial opportunity for some desperate positivity ahead of a long period of reflection. Watford haven't lost at home since Boxing Day and will see Latics as an easy stepping stone in their trek towards the play-off places. We've just faced two teams in West Brom and Coventry with similar quality and form. We know that finding three points at Vicarage Road will be a tall task. The team showed glimpses of brilliance during the first half against Coventry midweek. Those positive 45 minute spells will have to increase twofold in every remaining match if we're going to have any chance of turning this ship around. The moment we can put together a full 90-minute performance is the moment our chances of staying up will dramatically increase. Let's hope that moment arrives on Saturday.
Where on earth do we start this week? Let me begin on a personal point of view, and I've only seen the Burnley away game. Probably the toughest game in the division was made even tougher with off-field events and going down to 10 men early. But still we had two gilt-edged chances to score, and we've got to be taking them. Other than that, I got to meet Matt Auffrey (fellow 12th Man contributor) and a couple of the NYC Tics, who showed me great hospitality and that they are warm friendly people. If you are ever in New York, I'd look them up on social media and get down to the Banter Bar Brooklyn to watch the game with them, you won't be disappointed! Now on to the latest PR disaster, with more late wages. If our position in the league wasn't bad enough, we are now looking at a three-point deduction. This is four times too many in my view. Mal Brannigan and the staff are giving a real big push for season ticket sales, only for this to happen on launch day. I've seen a lot on social media about the need to 'get behind them', because 'they need us more than ever'. Well, I can understand anyone now getting brassed off and slacking off coming to games. Would the club be so forgiving if we were late on our staged payments on our season tickets each month? We should be forever grateful that the owners saved us from the brink, but it doesn't give them a free pass on what should be fundamental above all else...paying our staff on time. Stay safe.
Well, it was never going to be easy to play against Burnley with 11 men, never mind 10! The first-half sending-off was symptomatic of how just about everything seems to be going against Latics this season. The Coventry game at least stopped the rot. The late equaliser earned Latics a precious point and showed they still are up for the fight, but one point will do little to help their cause to avoid the drop. It goes without saying now, that only wins will keep Latics up. They can't quite get the rub of the green and have fallen foul to some poor, if not downright bad, refereeing decisions. But Latics are not where they are in the league right now because of dodgy referees, they are quite simply not good enough! Painful though it is to make that admission, it is manifestly obvious for all to see. Since Shaun Maloney's arrival, there has been some slight progress, but not that much. Yes, the players are making more of an effort, they huff and puff, show effort and endeavour, but the biggest problem is they cannot score goals! At best, they can manage one goal and thus no more. The statistics don't lie, they speak for themselves and make for grim reading. In 37 league games, Latics have yet to score three goals in a game. They have only scored twice in five of those games, the last time was against 10-man Blackpool on December 11. They have failed to score in 10 of their league games and have managed to keep six clean sheets. To compound the misery further, Latics have only managed to win three times in the last 27 league games. If this barren spell and dearth of wins continues, there will be more agony and suffering for Latics and their fans. Make no bones about it, this is relegation form and they are rapidly running out of road. Barring the intervention of a miracle, Latics will be relegated long before the visit of Rotherham on May 8.
Following a tricky end to last week, it is unfortunately necessary to spend some time discussing off-the-field matters at Wigan Athletic. Sadly by the time this piece goes out, the Latics will presumably have been docked three points by the EFL. The fact that players and staff have now received their wages late on four occasions this season is unacceptable and is no way to run a football club. The latest apology from Talal and co is just as vague as the previous three, so all we can do is hope it isn't as meaningless and things actually will change. The worrisome position the Latics faithful are now in as a fanbase is not knowing whether or not the board actually have enough money to run the club responsibly and sustainably. Furthermore, the latest statement regarding late wages was released at the very bizarre time of quarter past midnight on Friday night, which felt like a sorry attempt at burying bad news while the fanbase were either in bed or buying their last orders at the bar. Shaun Maloney also seemed very tired by the situation in his post-match interview at Turf Moor. As for on-the-pitch matters, I don't see the value in dissecting the performance at Burnley as, realistically, we were always going to lose to a Burnley side who are streets ahead of anyone else in the Championship, and who have shown how good they truly are by reaching the FA Cup quarter-finals. But the Latics' resilience after going down to 10 men was a good sign. The point the 'Tics earned themselves against Coventry may not be enough given the situation we find ourselves in but, as with other performances this season such as the goalless draw at the DW with Norwich, it was a solid display in which we went toe-to-toe with one of the divisions' finest outfits. Danel Sinani had two decent efforts saved by Coventry keeper Ben Wilson. But at the same time, our attacks were too slow on multiple occasions and we certainly lacked cutting edge. Coventry, meanwhile, were far more clinical. Victor Gyokeres got his goal with his first proper sniff in the box, but a draw was probably a fair result on balance of play. There have been periods of games this season where we have outplayed some very strong sides, but haven't quite been good enough. From a fans' perspective, that makes our position in the league perhaps even more frustrating. There have been a number of draws this season which have made us think 'if we play like that all the time we'll pick up wins.' But we just can't play like that all the time. One massive positive though is C Wyke looked fairly sharp after coming off the bench and if we are to climb out of the drop zone, he could prove vital if he stays fit. Maloney has been able to make us a difficult team to beat, and defensively we do look decent on the whole although Gyokeres should have been more tightly marked for the Coventry goal. But what is evading us is that we cannot score enough goals to win us games. We've seen some miracles happen at Wigan Athletic before. But this would be right up there.
Being a football fan is meant to be a pastime, albeit with highs and lows, ups and downs. Supporting Latics is no longer a hobby as it now feels like a penance. Having it tough as a fan, though, pales into insignificance compared to those unpaid employees. The current owners have a lot to answer for. Not just the lack of financial input but also a total absence of communication. Vague statements meant to allay fears seem to have the opposite effect. While we will always be grateful for saving us there has to be more and we are entitled to ask what that is. That said, maybe it's time to play devil's advocate in the interest of balance. If you won the euro millions, would you invest some or all of it into the club? Possibly some would, others probably, and a few definitely. However, would you invest in a club on the other side of the world that loses money annually simply trying to compete? A club that you have no emotional connection with? Thought not. What is actually in this investment for the current owners, or indeed any owners? Dave Whelan bankrolled his hometown team for the love of it and, in return, he got some prestige and glory from that fantastic journey. The Whelan era masked the reality of who and what we are. Rival fans say our stadium is too big for us. It is. They say our support is tinpot, when in fact per head of population it compares favourably with most other clubs in the country. The original Wigan borough has a population of 103k with 80k adults of voting age. The town has a rugby league team and heritage that also draws on this small catchment area. The so called 'wider borough' of 300k is not a geographical location but a tier of local government that includes places such as Leigh, Atherton, Tylsdesley and Lowton, etc Ask the locals there if they consider themselves to be 'Wiganers' and the response would be less than polite. Burnley has a similar population and is a one-team town. Imagine if there was a Burnley United and a Burnley City, and how the support would be divided. We have a fanbase that cannot really grow much due to population and all the other clubs immediately surrounding us. While these facts explain our support levels, it does illustrate why it would be difficult for anyone to sustain us in the Championship, and a return to the Premier League seems like a pipe dream. The bulk of the losses seem to be players wages and, assuming these salaries are the going rate, we have an obvious problem trying to survive, let alone compete at this level. So what does the future hold? Unless these owners or any future ones can do a Dave Whelan-style commitment and investment, then we need a realistic reset that does not include continual losses. It may be a harsh reality but, without a generous benefactor, we may only have the means to be a third/fourth tier club. This may be an unpopular appraisal, but it may be our inconvenient truth. Pre-Dave Whelan, we were possibly on the brink of returning to non-league football. This club does not do mid-table mediocrity - the highs have been very high and the lows have been very low. The achievements of this club have been historic as we have always punched above our weight, 'it's in our DNA', etc. I am sure we will come through this and eventually get some gain from the pain. Up the 'Tics!
What is it with refs, well, the small ones at least, is it that th' orange shirt turns em into a beast? They get all puffed up, full of power and might, they become 10 feet tall, (though not really in height). Tuesday night's was five foot, and that's stood in his socks, his legs went 10 to t' dozen as he ran box to box. As he blew on his whistle, for no reason at all, well, he could ha' been related to Cov's Terry Hall (RIP). Some awful decisions and most in their favour, as he strutted about, like a broken off quaver. But it wasn't just him, there's been others you see, and they all seem to be underneath five foot three. The vertically challenged have a penchant, it seems, to be a football referee and to live out their dreams. Waving cards with gay abandon, and a hint of a flounce, while their little legs carry 'em wi' a skip and a bounce. It's the Napoleon complex, the syndrome of the little, whose skin is quite thin and their personality, brittle. They need their own stage where they become their own star, because back in real life, they don't like who they are. They're the petty official, taking great pleasure to show that they've more power than you, you're a pleb don't you know. So without wishing to offend those of us who are small, can we please have a ref who's acceptably tall.
2014/15 - BAD, 2015/16 - GOOD, 2016/17 - BAD, 2017/18 - GOOD, 2018/19 - OK, 2019/20 - DISASTROUS, 2020/21 - OK, 2021/22 - GOOD, 2022/23 - BAD. And so equilibrium is restored, as written in the annals of time Wigan Athletic shall never have consecutive good seasons. Whenever something good happens to Latics it means that somewhere down the line we have to repay it with the pain of a thousand daggers digging in to your heart. Last season was a wondrous season, a return to football after two interrupted Covid seasons and the very real possibility of us losing our football club for ever. We travelled the country in large numbers, United behind Leam Richardson and a squad full of youngsters and free agents who somehow did the impossible and returned Wigan Athletic to the championship as league winners. With owners who seemingly hadn't put a foot wrong in their first season of ownership. The future looked as bright as it had for a long time. Of course this season was never going to live up to those levels, of course we expected difficulties but this? This bonfire of a season? Nah no one would have predicted this. There was that familiar sinking feeling on Friday afternoon when the first whispers of issues had trickled out. In the social media age news doesn't stay hidden for long and in the crave for firm news a bad situation can be turned in to an even worse situation very quickly. Especially among a small fan base like ours, in a bigger fan base the noise is exactly that. Noise. But here sadly what one person says regardless of source or authenticity quickly becomes seen as gospel. This was the situation we found ourselves in over the weekend. It had all the hallmarks of that horrible day back in July 2020 and I never wish to repeat that again. So what is the reality of what's going on? We'll never truly know but it seems the same issues that have affected Latics wages struck again last week. Money for Wigan Athletic is drawn from various companies and investments in the Epic family that are then sent over to Wigan Athletic to cover salaries and expenditure. Through the nature of these transfers of funds they get caught up in global clearing and mean that there are delays - is it acceptable? No not by any means and the club really have to get a grip of this, for it to happen once is understandable, twice foolhardy. Three or four times and it's a serious issue. Last season the ownership and board didn't put a foot wrong, from the matchday experience to the support offered to Leam and the football side of the operations it was as flawless a season as could be imagined. Sadly this season has failed to live up to that in any way, shape or form. The apparent lack of a transfer strategy in the summer transfer window, the contract extension awarded to Leam Richardson and then his (in hindsight) ridiculous sacking. The appointment of Kolo Toure and the continued issues with payment of wages adds to a situation where any trust the owners had built up last summer has sadly evaporated overnight and one can't shake the feeling that the board have looked like rabbits caught in the headlights. People have been very open in cancelling their fans fund memberships and questioning whether they'll buy a season ticket. This is disastrous for a club like ours, the one good thing to come out of the accounts last week was the fact that under Phoenix 21 we have increased our commercial and match day revenues. To now potentially lose that because trust between the supporters and owners had broken down is a situation that needs rectifying. There's a body of thought out there that we got promoted too early last season, in coming up as we did the foundations of the playing side hadn't had time to settle and we were left with older players with little sell on value with increased wages after winning promotion to the championship. Looking at how this season has gone it certainly isn't the most outlandish claim I've seen this season. So is there a way back for Phoenix 21? Well there simply has to be, many people have been demanding that Al Jasmi sells up, which is all well and good but who do you sell to if there's no taker? Do you know anyone out there willing to sink the sort of money that's been sunk in to Wigan Athletic over the last two years and then write it all off as equity? People point to Dave Whelan but Dave only did that because he was a Wiganer and he wanted the best for Wigan Athletic. I saw someone earlier this week say we should fire off our Bahrain owners and get some owners from Saudi Arabia as they would spend. Sadly I don't think that's how football ownership works, you can't choose who you want to own your club and unfortunately last time we were available there was a queue of one ready to buy us (unless you count Frampton and his monorail) There's not another Dave Whelan waiting in the wings to take us over and sink his personal fortune in to us in the hope of us once again getting to the Premier League. Football has changed dramatically in the 20 years since we embarked on that journey towards the top tier. The championship is a financial basket case and it isn't a crime to admit that it may be a bit rich for us (at the moment) a period in League One where we actually work on a long term strategy to the football side of things and rebuild under a young manager with the right ideas (cough Shaun cough Maloney) could be a really fulfilling period for us as a football club. Small clubs can prosper higher up the chain but you need a long term strategy, for too long we've been short-term in our thinking. If we do go down now, which is looking likely - especially with the impending points deduction from the EFL it's time for a complete re-set on the playing side. From the owners side there has to be complete transparency about what has gone wrong this season and the measures taken to ensure it doesn't happen again. A lot of promises were made by Phoenix 21 and at the moment I don't think many Wiganer's will believe a word said to them. If you've been hurt as a club like we have you'll struggle to trust anyone again. Especially when the same mistakes are being made time after time. There's a long way back until trust is restored between the owners and supporters. The on pitch performances pale in to insignificance at the moment but it was heartening to see players and staff who hadn't been paid put in such a battling performance against Coventry on Tuesday. It won't be enough to keep us up and to now stay up we would probably require a run of results like we had in 2011/12 to stay in this league but the fight is there amongst the players and management staff. Terrible decisions earlier this season will see us relegated, not the performances under Shaun Maloney.