Wigan Athletic: The 12th Man - 'It's clear to me we are in the early stages of executing a vision that could take this club to its greatest heights in a decade'
Our panel of Latics experts use the international break to assess a hugely fruitful block of games between international breaks, which has seen the club climb the League One table and advance in two cup competitions.
Watch more of our videos on Shots! 
and live on Freeview channel 276
Visit Shots! now
The third international break of the season is upon us, and it seems like an appropriate time to recognise some of our achievements from the past few weeks. We are out of the relegation zone in the league table, we've advanced to the second round of the FA Cup - with a favourable draw against a lower league opponent awaiting - and we've won our group in the first stage of the Bristol Street Motors Trophy competition. Most important of all, we've broken the poor spell that plagued the team in late September and early October. We are now on a run that has seen us lose just one time over our last nine matches across all competitions. Credit goes to Shaun Maloney and the players for making the necessary changes to turn a struggling side into one that would beat two of the division's top four teams off the backs of two phenomenal team performances. Our fans have had the fortune of witnessing some very exciting football at the DW over the past few weeks. That's not to say there isn't a considerable amount to improve when we return to action next weekend. One poorly-taken Stephen Humphrys penalty aside, we did not put a single shot on target over our last two matches at Cheltenham and Tranmere. I don't believe it's a reason for great concern, but shooting practice should surely be a point of emphasis before our next match. In the meantime, the current break from play gives us an opportunity to celebrate the growing number of 'Tics who are representing their country at the international level. Massive congratulations to Charlie Hughes and Martial Godo for their recent call-ups to the Euro Elite Squad. The fact we've been able to attract and develop such a wealth of young talent over the past several months is a great testament to the tremendous work of Shaun Maloney and Gregor Rioch. It's clear to me we are in the early stages of executing a vision that could take this club to its greatest heights in a decade. We must continue to be patient as our long-term foundation solidifies over the rest of this season. Our return to action will present a great opportunity to work our way up the league table, as we'll take a number of sides over the coming weeks that currently find themselves in the bottom half of the division alongside us. When you couple our upcoming league matches with a trip to York for the FA Cup, and our round of 32 Bristol Street Motors Trophy fixture, you'll find many reasons to get excited about our close to the calendar year. Enjoy this current break for every bit of respite it provides. There will surely be many wild times to come for the rest of this season's journey, which is shaping up to be anything but dull.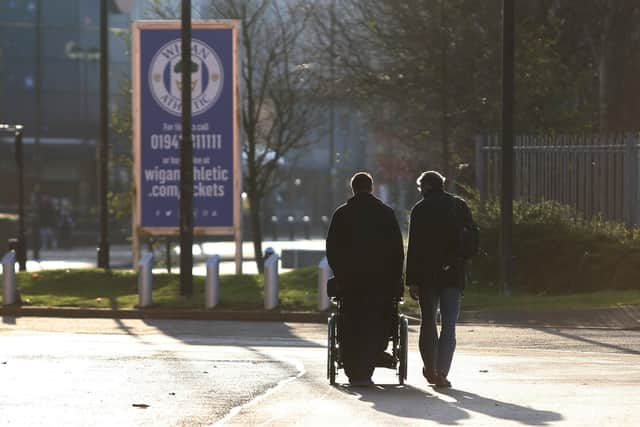 It's easy writing this drivel when we win twice in a week. The vast majority of fans are more than happy and the few who are unhappy...well, I suppose they will always be unhappy. On the reverse side, it should also be easy to comment if we were losing every week...I should just rant and rave, I suppose! Actually it's not quite that easy when we lose, because I would still try to find something constructive to say...grasping at straws and all that. So I suppose the hardest games to analyse are the away draws. Should we be happy with a draw away from home? Given current circumstances and our recent games, I would suggest most fans would have been more than hopeful of a win at Cheltenham.Full disclosure: I've never been to the Completely-Suzuki Stadium. Other members of my family have been in the past, but I never managed to make it. I have, however, been to Cheltenham many, many times, and I've always returned home with empty pockets and a deep hatred of the bookies. So Cheltenham has never been a very lucky place for me. But I was hopeful on Saturday - hopeful enough to have a small wager on a Latics victory. I should have remembered my previous Cheltenham history. We started well enough, within the first 10 minutes, we forced an own goal and then Martial Godo hit the post with an enterprising effort. And then it sort of petered out. Baba Adeeko gave away a penalty and, for once, I couldn't argue with the referee's decision. I suppose we could say the injury to Steven Sessegnon was a turning point, because Cheltenham hadn't been in it up until then, but this somehow seemed to spur them on. From then on it was a more closely-matched affair. In fact, Cheltenham seemed more likely to kick on and win, but this didn't happen. It probably would have been unfair if Stephen Humphreys had scored from the penalty spot, but uncharacteristically he sent a very tame effort towards a grateful goalkeeper. I think we can say it was an under-par effort from Wigan that coincided with a newly-resurgent Cheltenham. Once again, social media comments were a bit harsher than that, but what's new? Tuesday's game is a bit harder to analyse. Sort of meaningless as far as the result went, but obviously every Wigan game has to be analysed and picked apart. First off, congrats to Tranmere for making a game of it, they never stopped competing and, although they never really looked like winning, they didn't really deserve to get beaten either. Wigan were very hit and miss, as expected. Many forced changes meant very few regular players were out on the pitch, and the lack of familiarity was very apparent. Quite a few decent individual efforts, but fell short on quite a few levels. However, on the plus side, another two games undefeated. The harsher critics will obviously have their own opinions, but hopefully we'll have the same bounce back factor after the latest international break to keep most of us happy. That's about it really. And if you think this week's offering was bad, as I just mentioned, next week is the dreaded international break. I always admire anyone who contributes to the 12th Man during international week...what do you write about? I was going to suggest, for next week, we try to get to the bottom of why a small number of people who comment on social media, about the Latics in general, are always so pessimistic and unhappy. However, I decided that an easier topic would be: 'What are people with Alektorophobia afraid of – and why should they be afraid?' Onward and upwards.
Rinse and repeat. Poor performances, good performances, mediocre performances. We shouldn't be unhappy with that, I suppose. That's what makes a safe middle-of-the-road position, which was our declared aim for the season. Add back the eight points, and we would be just outside play-off positions. And even with that deduction, the signs are very much mid-table safety at the season's end. We started well at Cheltenham (I will eschew the Cheltenham puns of 'out of the stalls quickly', 'raced into an early lead', 'struggled in the final furlong', not to mention this very journal's 'not at the races') and looked confident on the ball in that first half of the first half. Martial Godo, looking better and better by the game, could have made it 2-0 and, at that point, I think Cheltenham would have folded. But somehow we let them back into it, and once more were grateful to leave with another point in the bag. At this stage, a point away is not to be sniffed at, but we could have - should have - had all three if Humps had had a bit more confidence in his penalty. I rail against this every so often, but I was brought up watching the likes of Tommy Smith, Joe Royle and Francis Lee taking penalties. They adopted the subtle approach of running at pace from the edge of the area and giving the ball a welly. No fancy dinking and jinking, two-step run-ups, psychological games with the keeper, panenkas or passing the ball into the net. Nope, a good old fashioned welly. And it worked. I'd love to see today's penalty takers having the confidence to do that. And so to Tuesday, and a trip 'over the water' to Tranmere in what was the Pizza Cup, but now is the Bristol Street Motors Trophy. I'm not sure if they sell street motors in Bristol, or sell motors in Bristol Street but, whichever, I still don't see people rushing to buy cars from them on the basis of the sponsorship of a devalued trophy. I'll have to admit I didn't go (shame, because back in the 70s my Friday night entertainment was hopping over to Prenton Park), but by all accounts it was a turgid affair, only coming to life with the penalty shoot-out. And I'm afraid the pedant in me screams whenever someone says we won the game: We didn't. We drew, and gained an extra point. I'll explain it to you if you ever see me in a pub. I'll be the one standing alone with people visibly edging away. Such is the life of a pedant. No action this weekend because it's apparently international weekend, and as per I've no idea who is playing in what, and when. But fear not – I'll have an opinion about it next week. See you there.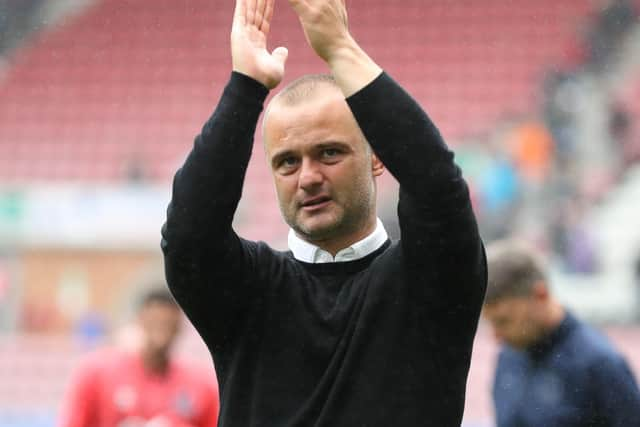 On the whole, things are still going well for Latics, who have now gone four games unbeaten in all competitions. However, the international break has arguably come at a good time for Shaun Maloney and Co as some cracks were perhaps beginning to appear. Although ultimately, a draw away from home is no bad result against anyone in League One. Failing to defeat second-bottom Cheltenham, who have won just two out of their last five League One fixtures, was less from ideal especially when Stephen Humphrys, who has become a talismanic figure for Latics, was unable to score a penalty, and in fact took an awful spot-kick with virtually no power on it at all. On Tuesday, it was pleasing to see a youthful team have the mental strength to go on and win a penalty shoot-out at League Two Tranmere, despite missing two penalty kicks, and it was nice to see Ben Amos rightly receive the plaudits for some good goalkeeping work having been demoted to the back-up spot due to the continued excellence of Sam Tickle. Luckily, being Liverpool based, I had a short journey across the water to take in what was a pretty drab affair on a wet and windy Wirral peninsula. Charlie Wyke, wearing the captain's armband, unfortunately showed why he has been dropped from the league matchday squad. and did not look particularly sharp. He missed a very good chance shortly before being subbed. on a night where youthful forwards such as Chris Sze performed much better. Back in August, Wyke looked the best he ever has in a Latics shirt but - given he is one of the third tier's most renowned strikers and he is struggling for game time and form - perhaps it would not be surprising to see him depart the DW Stadium come January. Something is clearly not clicking for Wykey at the moment, and that's football sometimes. Latics have been in great form on the whole recently, and long may it continue. The international break itself is such a proud period of time for this 'little' club of ours. I don't ever recall this many Latics players at once all receiving international call-ups. Certainly not since our Premier League days anyway. It is especially pleasing to see so many youth players called up to various England youth sides and, in the case of Baba Adeeko, the Ireland Under-21s too. Meanwhile, Liam Morrison is in the Scotland Under-21 set-up once more. I'm sure I echo the thoughts of every Latics fan in wishing all our lads representing their nations the very best of luck.
Looking back at last week, if you had said we'd grab a point against Peterborough and beat Cheltenham, everyone would have been delighted. As it's the other way around, it opens up for some disappointment. Latics have struggled this term at the so called lesser sides (there's no easy games in League One anymore) such as Carlisle, Stevenage, Burton and even Exeter. We just don't seem to do as well against these sides. There may be reasons for that - smaller stadiums, narrower pitches. Even the style of play of those sides stifling our more expansive qualities. Whatever it is, we need to find a way around it, and I'm sure the management will. If we look back at the progress made since the last international break, it's clear for all to see...13 points from a possible 18, progress in both the FA Cup and the 'what are they calling it this week' Trophy. Yes there's lots to improve on, we're still inconsistent. But with a number of young players playing senior football for the first time, this would always be the case. Compared to the last period of the season, we've done fantastically well, and there's a lot to be proud of. None more so than another number of Academy graduates making their bow for the senior side at Tranmere earlier this week. I'd wager there isn't another side in the EFL that has blooded as many youngsters as we have, and had such decent results with them.
This last week in the world has felt a bit bittersweet. Bitter in the fact we have had 26 shots with just one on target over two games - the one on target isn't even for the goal we got at Cheltenham, as that was an own goal. But sweet in the fact we rounded off the last run of fixtures since the last break with two draws and a penalty shootout win to finish top of the EFL Trophy Group D. I had high hopes going into the Cheltenham game we could really take it to them early on, grab a couple of goals, and then see the game out without much threat from a struggling Robins side. With the early own goal, and then Martial Godo hitting the post, I felt we were on track to do just that. But I really do have to hand it to Darrell Clarke and say his game plan was executed almost perfectly. I say almost, as they could easily have taken the full three points, with Goodwin's effort off our post in the second half, they had more shots on target than we had total shots, and Southwood denied Humphrys stealing the full share of the points. I won't lie, the penalty was poor. Yet, the goalkeeper still had to be there to stop it and he read it well. While the game was underwhelming, I had to sit and look at the bigger picture, which is that since the last international break, we have won four league games, drawn one, and lost one. We have proceeded through to the FA Cup second round against National League York City, and secured the top spot in our EFL Trophy Group to set up an early December tie against a northern side who finished runner-up in another group. We also got to see a professional debut for 18-year-old Kai Payne - who came on for Scott Smith, who has been massively impressing recently - and Chris Sze is showing his worth as a No.10. Harry McHugh is proving just how versatile he is - able to play left-back, right-back, or central midfield - and Josh Stones is getting good game time, which will only aid his strong development. Latics are obviously going through a club-wide transition this season, but it is such an exciting one to watch, and we are only just getting started. We will win some, draw some, lose some, and see some of the worst penalty kicks in recent years, but I like for the most part, we are all happy to ride the waves of this season and see where this journey takes us. For some of our players, this journey has already taken them to the international levels, and we get to see Charlie Hughes, Godo, and Sam Tickle involved with the England youth set-ups, Baba Adeeko continue to represent Ireland Under-21s, Liam Morrison captain the Scotland Under-21s, and Jordan Jones and Josh Magennis continuing to feature for Northern Ireland. Every player is definitely deserving of a good break from the campaign for the next week, but Leyton Orient is going to be a very difficult game with which to return to league action. I am very much looking forward to this Christmas run-in though.