Ian Watson reflects on Huddersfield Giants' defeat to Wigan Warriors
Ian Watson says "silly" errors proved costly for Huddersfield Giants in their defeat to Wigan Warriors.
Published 18th Mar 2023, 10:35 BST

- 2 min read
Updated 18th Mar 2023, 10:41 BST
Bevan French scored a brace and Jake Wardle went over for one in the 14-12 victory for Matty Peet's side at the John Smith's Stadium.
Watson states there are plenty of things the Giants can learn from the match.
"It was a tough game that usually comes at the backend of the year," he said.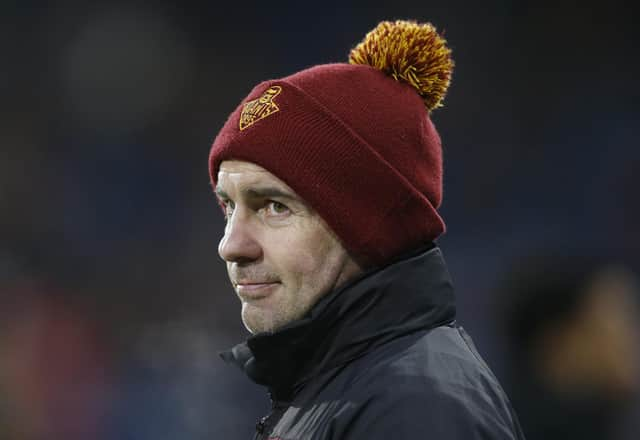 "We've had some really good hit outs.
"Credit to both teams, they both stuck in it.
"We just fell down in a few small areas, and a little bit of inexperience let us down.
"When we were four points up, we tried to make a couple of things up when we didn't need to.
"We just needed to stay doing what we were good at.
"It was small things, but lessons to learn for quite a few of us.
"Wigan's first two tries came off our errors, one came off yardage with the kick.
"They are silly, and the players will be upset looking back at them.
"Those types of games are won by little moments, and we need to learn to be better.
"It's a great game for us at the start of the season, so we can learn from that and be better going forward.
"Credit to both sides for how they competed against each other.
"It was a pretty physical game, both sets of middles went after each other.
"We looked a bit like the better team, but you end up losing the game because of small little things.
"We didn't break them down too much in terms of defence, and they didn't break us down.
"Defensively both teams were on top, and they are built on their D, so we saw a really tight game on the back of that.
"It's what we envisioned, which is why we took two points early to stay in that kind of contest.
"It was two decent teams going against each other.
"We need to win them games. Early in the season they are good lessons but at the backend they are not.
"We need to learn from what we were good at and not go away from that, sticking with our DNA."