Kris Radlinski reveals Wigan Warriors will reward their women's team with some form of payment
Wigan Warriors Women are set to receive some form of payment from the club.
Published 9th Feb 2023, 17:30 BST

- 2 min read
Updated 9th Feb 2023, 17:49 BST
Chief Executive Kris Radlinski states the players will be rewarded for their efforts, but insists infrastructure remains the main priority.
Following the success of the Rugby League World Cup, both Leeds Rhinos and York have announced they will pay their women's players, with Wigan now set to follow a similar path.
Radlinski said: "Before the season starts we will be presenting something to the women's team, which will include payments, and they will be rewarded for their efforts.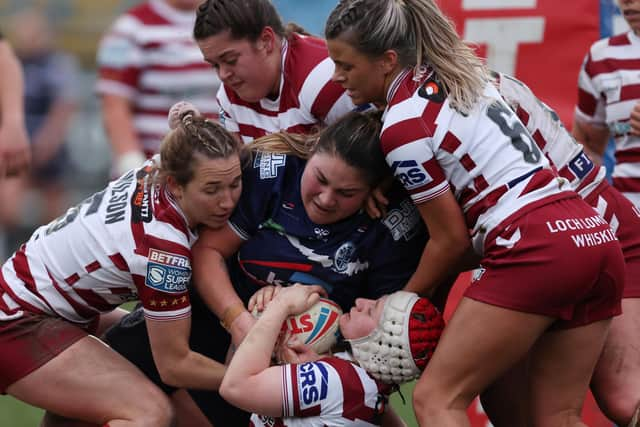 "Some clubs have potentially run before they can jump.
"There are a few compliance things we need to consider before we go down that route, which is what we are working through currently.
"Resourcing it is a big one as well, and giving the women the support they need in terms of medical, coaching and facilities.
"We need to get all of those things right first.
"It's not a case of just starting to pay people.
"If we can get the infrastructure right then we can take it to another level."
Radlinski says he's proud of the inclusivity at Wigan, and the number of teams that represent the club.
"We have provided opportunities so anyone can play for Wigan," he added.
"No matter who you are, where you are from, what ability you have got; everyone can pull on the jersey and the badge.
"We started some great things last year with the inclusive sessions, but we are very much at the start of our journey.
"I think over the coming year we will continue to grow that, and do some other things.
"The other night we had a fantastic fan party with our first team squad, and we will do the same with our women too.
"In every area, every touch point, we are just trying to do the right things.
"I think Wigan fans are smart, I always give them credit. I always say if you're trying things as a Wiganer, then it's okay.
"If you're not doing anything different then that's when people start criticising you.
"If people criticise us for trying things, then I can accept that, because we are trying to make the club better, and create something the town can be proud of."