Morgan Smithies' tackle-tally beaten - but he keeps his record!
Morgan Smithies has retained his Super League record - even though a player topped his mark for the number of tackles in a match.
Tuesday, 20th April 2021, 7:51 am
Updated
Tuesday, 20th April 2021, 7:54 am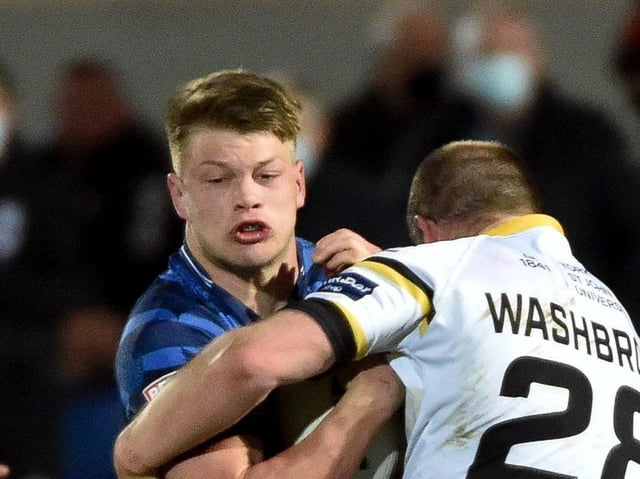 Morgan Smithies
Hull FC's Danny Houghton motored through an impressive 85 tackles in Sunday's 14-14 draw against Warrington.
That is more than the 72 which Smithies made in a match in September 2019.
But Sunday's game lasted 90 minutes as it included a 10-minute spell of golden point and, during the regular 80 minutes, Houghton had completed 67 tackles - meaning Smithies retains his Super League record which is measured in regular time.
Penrith's Elijah Taylor is thought to have the overall record, with 77 in an NRL game in 2015.
"I didn't even know I'd done it," Houghton told the Hull Daily Mail of his 85 tackles.
"A couple of people messaged me to say have I seen the stats from the game? I wasn't aware, but then I started to feel the aches and pains of it I think!"