Nadine Dorries compares herself to a Wigan legend after confusing rugby league with union at a World Cup social impact event
Nadine Dorries has been left embarrassed after picking out Jonny Wilkinson's 2003 World Cup winning drop-goal as her favourite moment in rugby league.
Published 30th Jun 2022, 15:44 GMT

- 1 min read
Updated 30th Jun 2022, 15:53 GMT
The Culture Secretary was giving a speech at a Rugby League World Cup social impact event in St Helens when she confused the two codes of the game.
She mistakenly chose Wilkinson's famous drop-goal, in union, as her standout moment in league.
Dorries said: "I've always quite liked the idea of rugby league. My long standing memory is that 2003 drop-goal. I'll let you into a secret, we were drinking Bloody Marys at the time, it was 11 o'clock in the morning, but wow, what a moment that was.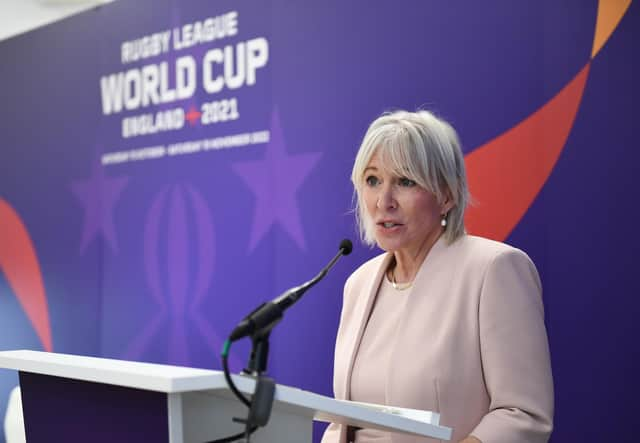 "I know from my limited watching that it's an incredibly physical and sometimes brutal sport and it often ends up in a scrum, which actually reminds me very much of politics.
"I think we have a lot in common and given a lot of the media like to call me the prime minister's attack dog, I wonder sometimes if I should give rugby a go."
Dorries later responded to her mistake on Twitter, comparing herself to a Wigan rugby league legend.
She wrote: "Like Jason Robinson I may have switched codes in my speech... Both league & union have a rich heritage in the UK. Obviously I've followed rugby league much less in my lifetime, but I'm looking forward to watching England (& all the home nations) in the RL World Cup this Autumn."