Old pals act for John Bateman on Wigan Warriors return
John Bateman is ready to launch the new season against a very familiar face.
Friday, 26th March 2021, 1:28 pm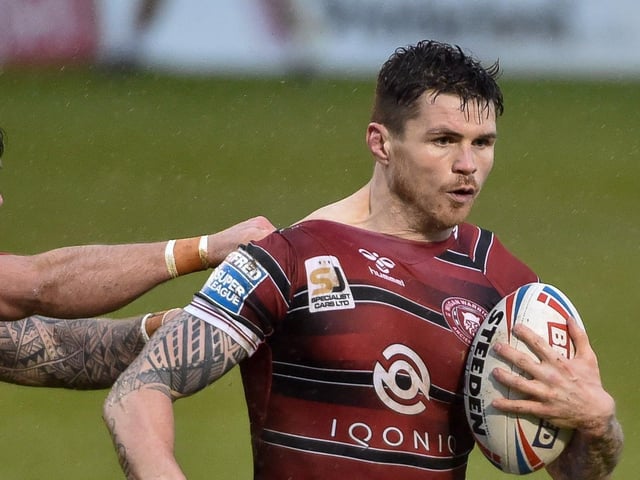 John Bateman facing Salford in a friendly
Leigh captain Liam Hood has been one of his close friends since he was 11.
Hood, a Scotland international, has been handed the honour of captaining Leigh on their return to Super League while a lot of the focus this evening will be on Bateman as he makes his return to Super League.
The former Canberra forward said: "Liam and I go quite far back.
"We've been mates since we were 11 or 12, we lived 10 minutes away from each other so we always used to hang out and get up to mischief and stuff!
"He's a really good friend, we Whatsapp each other quite a lot and we've already had a bit of banter about this game.
"He's got the captaincy there and I'm really pleased for him, it's good to see him come on leaps and bounds."
And Bateman expects Hood to have the Super League newcomers firing when they walk out at an empty Headingley this evening.
"They will be ready to go," he said. "Even more so when you look at the number of players who have been at this club, so they'll want to stand out.
"They'll 100 per cent want to make a mark and I'm looking forward to the battle, it should be tasty. They'll want to put their stamp down, they know people will be watching their first game back (in Super League) and I can't wait for it."