Why John Bateman expects Super League's start to be better than ever
John Bateman has picked out two big reasons why he expects Super League to return with a bang next month.
25th Feb 2021, 9:33am
- 2 min read
Updated
25th Feb 2021, 9:46am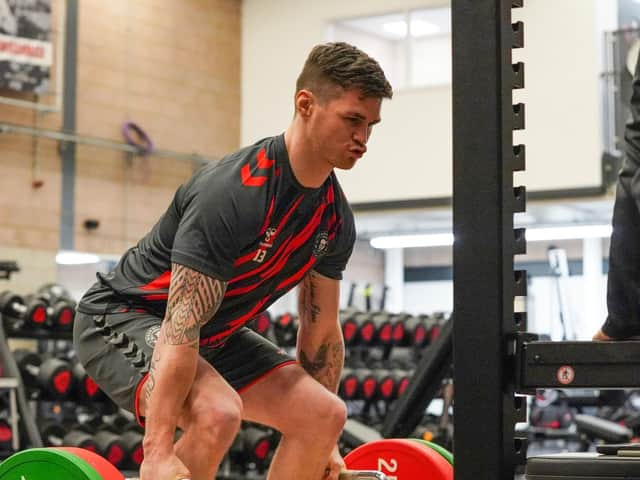 Wigan play their first game on March 26 – nearly two months later than when opening rounds are usually held.
Bateman, back at the club after two seasons in the NRL with Canberra Raiders, reckons teams across the competition will benefit from the extra time in pre-season.
And twinned with the fact the season starts in spring rather than in winter, Bateman thinks fans will be treated to better spectacles and higher quality matches when the action gets underway.
The 27-year-old said: "To be totally honest, I do think it'll be better from the start.
"Usually, the games when you're playing in January or February, they're usually on muddy pitches and it's not the best.
"And it's not just the conditions that you're playing in, but you're training in that so you don't get to do any quality ball work before hand.
"This year, we should have drier pitches and weather and we'll be getting the ball in hand a lot more over the next few weeks in training, so when the season starts I think you'll notice the different.
"Coming back at the end of March as well, everyone's had a good pre-season, no club's had international players back in four weeks before the first game.
"So it's been good to get some good training in and for me personally, I've not played since October, this is probably the fittest I've felt. I'm raring to go."
Super League officials are today expected to confirm a 'Rivals Round' – when Wigan will almost certainly face champions St Helens – which will replace the traditional derbies over the Easter weekend.
They made that decision to increase the prospect of supporters being at the derby.
The full fixture list should be published tomorrow.
They have already confirmed Warriors will face Leigh Centurions on March 26, Wakefield on April 1 and Warrington at the Magic Weekend in September.