Wigan borough business links strengthened by new innovation board
A new partnership that will see Wigan Council work closely with a borough business community is up and running.
Published 23rd Feb 2023, 04:55 BST

- 2 min read
The Leigh Innovation Board will drive forward the long-term vision for the regeneration of the town.
Membership brings together representatives from the local authority, public sector partners, business, voluntary and community organisations.
Coun Dane Anderton, lead cabinet member for district centres, said: "We have ambitious plans for Leigh as set out in the town centre's Strategic Regeneration Framework aiming to attract investment, improve the experience, and provide opportunity for local people and businesses.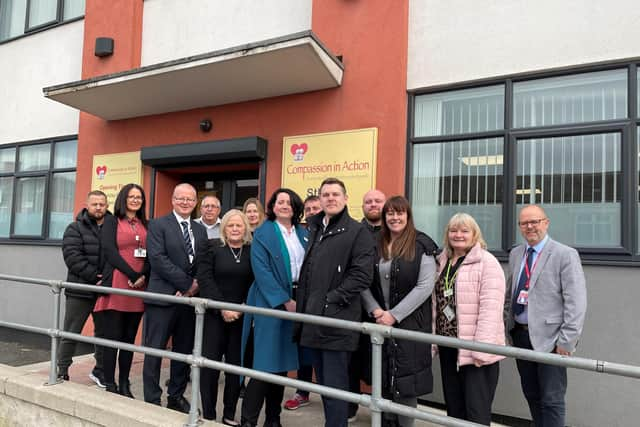 "We recognise we cannot do this alone. With the rise of online shopping, the impact of the pandemic, and the economic downturn, our high streets and local centres are facing huge challenges.
"This Innovation Board will help to form and strengthen those bonds between the council and its partners."
The Leigh Innovation Board is chaired by Karen Cox, manager of Spinning Gate Shopping Centre.
She said: "This represents a real opportunity to bring lots of organisations and partners together in one room to discuss the issues Leigh town centre is facing and come up with creative and innovative ways that we can move forward, working with our local communities.
"Town centres are facing real challenges and as the manager of Spinning Gate I spend a lot of my time speaking to our local business owners, hearing about what's concerning them.
"I am really delighted to be chairing this Board, bringing that voice of local business and representing our town centre, as we all look to take these positive steps together."
The masterplan for Leigh town centre highlights several key opportunities and priorities, including:
Key development opportunities such the West Bridgewater Street site and sites around the eastern edge of the town around Chapel Street, Brown Street and Gas Street Key opportunities to improve connectivity for pedestrians and cyclists within and around the town centre, including access to the canal Greenspace and public space improvements including making the town centre greener and more attractive Creating spaces for businesses to thrive including start-ups and growing businesses Reducing traffic through the town centre and prioritising pedestrians Developing the Civic Square as a vibrant hub for civic and cultural activity
Coun Anderton said: "I am really proud that the Council has led on the creation of this Board, but equally delighted that it is being chaired by Karen Cox. I know she is an incredible voice for Leigh, and it is so key to have businesses at the very heart of this process."
The economy of Leigh is still dominated by retail. The majority of employees within Leigh work in either the retail or health sectors, hardly suprising given the town centre retail core and other retail areas at Parsonage and the Loom.
Leigh Infirmary and Atherleigh Park mental health hospital account for many employees in the health sector. The main primary employment area is to the south east of the town centre at Leigh Commerce Park.
Around 47,000 people live in Leigh, and the largest age groups within that population are 25 to 35 and 45 to 55.