Wigan firm Uncle Joe's Mint Balls hopes to attract sweet lovers in London and South East
A famous Wigan sweet firm has joined forces with retail consultants in a bid to attract new fans in other parts of the country.
Published 25th Aug 2022, 15:45 BST

- 2 min read
Uncle Joe's Mint Balls is working with Product Guru to target confectionery buyers and leading stakeholders in London and the South East.
The sweets will be showcased in a first-of-its-kind hybrid concept pop-up store in Islington, London, from September 11 to 16, exposing the iconic brand to scores of potential customers.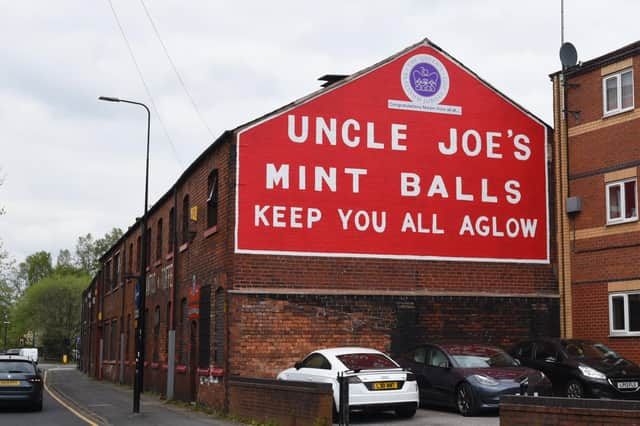 The stylish venue, merchandised as a retail store, is part of an innovative series of category-specific technology-powered concept stores in London throughout September, called POP.
John Winnard and Ant Winnard, joint managing directors of Uncle Joe's, say the Product Guru pop-up shop was a new business-to-business format aimed at increasing challenger brands' exposure in the industry.
They said: "Uncle Joe's Mint Balls are famous the world over, but we are always looking strategically at regions where we think we can improve sales even further.
"Brands taking part in this initiative will benefit from exposure to retail buyers, wholesalers, distributors, importers, investors, journalists and influencers, who will be able to browse products and effectively use the integrated technology from Product Guru's platform to access product data, brand videos, request samples and take next-step actions.
"In-store technology will provide real-time performance data for brands to get insights from visitors engaging with their products."
Uncle Joe's will then take part in one of Product Guru's Huddle events, at The Alan Hotel, Manchester, on September 29, which brings together innovative brands and the UK's leading buyers in highly targeted meet-ups, with live experience and integrated technology.
Uncle Joe's Mint Balls are made by Wigan-based William Santus and Co Ltd, on Dorning Street, a privately-owned traditional sweet company that was established in 1898.
The ownership has been passed down through the family generations and the current joint managing directors John and Antony Winnard are the great, great nephews of the company's founder.
The mint balls are still manufactured using the same traditional methods as when Mrs Santus originally made the sweets in her kitchen in 1898.