Glowing report for improved Wigan nursery where children arrive 'full of smiles'
A Wigan nursery criticised by education inspectors last year is now "much improved" after changes were made.
Published 7th Feb 2023, 04:55 GMT

- 2 min read
Ofsted gave Langtree Hall Children's Nursery in Standish the lowest possible rating of "inadequate" in two reports published during 2022.
But the education watchdog returned in December and has now published its report, in which it judged the nursery to be "good" in all areas.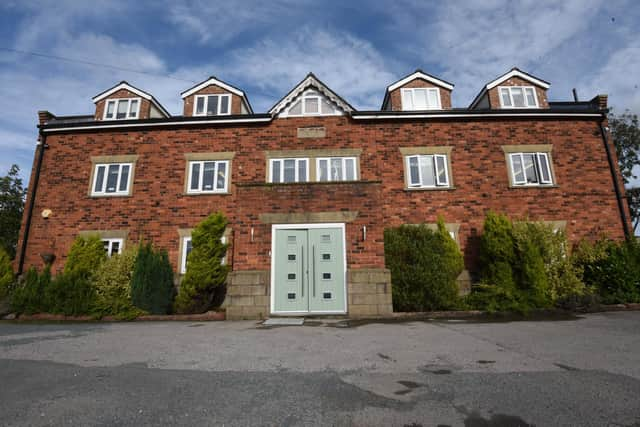 Inspector Donna Birch wrote: "Leaders have worked with staff and other agencies to make the required improvements at the setting. Staff have attended safeguarding training and accessed other useful courses, such as the care of babies and child development. As a result, the setting is much improved."
She found children arrive at the nursery "full of smiles and confidently wave goodbye to the parents" and were "happy, settled and have strong attachments to their key person".
They were "keen and active learners" and developed "good language and communication skills".
There was a focus on developing physical skills due to the pandemic and there were "excellent outdoor facilities" to do this.
The inspector wrote: "Children are kind, caring and show respect to their friends and the staff. All children develop the skills needed for later learning and school."
Ofsted reported staff knew the children "well" and planned a "broad range of activities and experiences" linked to their experiences and what they needed to learn.
Staff were described as "excellent role models", had strong partnerships with parents and "regular and precise supervision and coaching from the manager".
The report said: "Staff are excellent role models who treat children fairly and with respect. Children behave well and are kind and courteous. They have high levels of confidence and self-esteem. This has a positive impact on their independence skills."
Safeguarding measures were found to be "effective" and the nursery was "safe and secure".
The inspector recommended the nursery could improve further by supporting staff to quickly adapt their teaching to ensure all children are highly involved and extend their learning, and by providing more consistent opportunities for children to refine and extend their maths skills
A statement from the nursery said: "We are extremely proud of our Ofsted report and feel that this gives a true reflection of the nursery contrary to the previous report.
"Parents made it quite clear to us that they never had any concerns or doubts regarding the safeguarding and care of their children. Indeed, many of them, after the findings of the previous report, were very vocal about how astonished they were about its findings.
"They have now voiced very loudly that we have now received what they always thought we deserved, namely a 'good'.
"Not one child was removed by their parent despite the previous report, showing their confidence in the nursery. We are grateful for the support given by parents throughout the previous difficult period, this was vindicated."