Hospital trust opens new research hub in Wigan township
A long unused Wigan clinic has been transformed into a state-of-the art medical research hub.
Published 28th Mar 2023, 04:55 BST

- 2 min read
Wrightington, Wigan and Leigh NHS Teaching Hospitals NHS Foundation Trust (WWL) welcomed Makerfield MP Yvonne Fovargue to officially open the centre on Queens Road in Ashton.
She said: "This is a ground-breaking initiative focused on the needs of our local community, led by their priorities and it really is a testament to WWL that the trust wants to establish partnerships with others with a focus on preserving and maintaining health.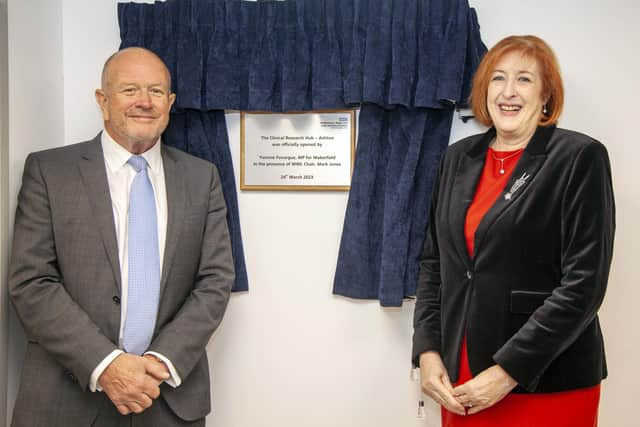 "Patients here will be offered the opportunity to take part in a range of new therapies and be at the cutting edge of research and developments.
"I really do commend the trust in their willingness to lead and embrace this concept as it truly demonstrates their commitment to integrated care.
"I'm proud to be here to open this facility and thank you to everyone who has been involved, I wish you every success."
WWL's director of strategy and planning, Richard Mundon, said: "This is a major success for our trust.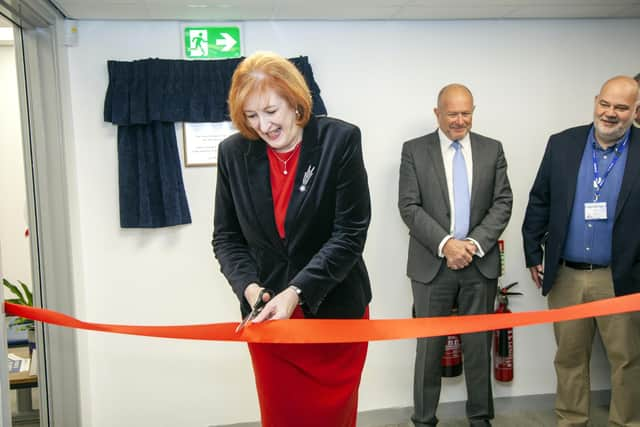 "Having such a facility embedded within the community provides more opportunities to collaborate with NHS colleagues working in community and primary care, as well as an attractive alternative to research participants attending hospital.
"Our ethos is to be able to offer more research to our patients and for this research to be easily accessible to our patients, closer to home."
The opening of the research hub – in former clinic buildings that had stood empty for years – achieves a key objective within the first year of the trust's recently published five-year research strategy, Research for All and will improve visibility of WWL's research in a community setting, being centrally located and covering a wider area across the borough.
It will also offer more opportunities to integrate with the Healthier Wigan Partnership (health and care providers across primary, community, mental health, social care, and secondary and specialist care) and schools.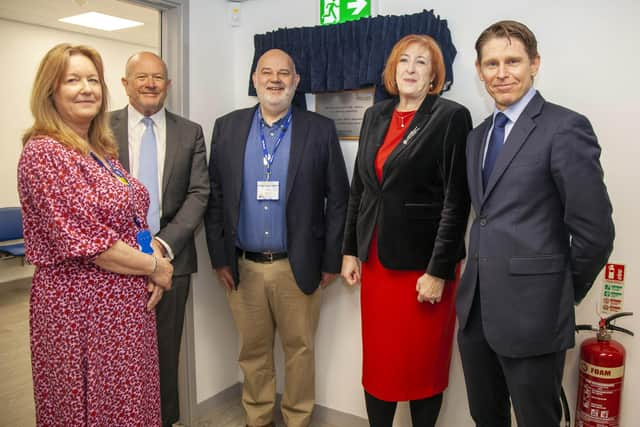 Alison Robinson, the head of research who leads the research teams at the hub, said: "We are very proud of our new facility and have so many interesting studies happening already, with around 100 studies being run across the WWL and more in the pipeline.
"Currently, we are the only centre in the North West to be part of the LISTEN study, which looks into long-COVID management support and we are also part of the Evarest Study, which may help us improve the future diagnosis and management of patients with heart disease.
"On the horizon we will be involved in the ELSA study where the WWL Research Team will engage with local schools to enable local children aged three-13 years to be screened for risk of insulin dependent diabetes and offer the opportunity also to trial a new app, called Lumi Nova, which uses exposure therapy to recreate scenarios that anxious young people may struggle with."
The trust was also able to purchase new and essential clinical research equipment for the new facility, thanks to a grant provided by The Greater Manchester Clinical Research Network (GMCRN).