Engineers go underground in Wigan borough to boost water quality
A multi-million pound project to install a vast new underground storm water storage tank is under way in Wigan borough.
Published 15th Mar 2023, 12:49 BST

- 2 min read
Updated 16th Mar 2023, 10:05 BST
The new tank will play an important role in helping United Utilities improve water quality in Collier Brook, a tributary of the River Glaze and the Mersey, by reducing the need for sewers to overflow in times of heavy rainfall.
The project, which is located in Vulcan Foundry Park, is part of United Utilities' wider commitment to improving 184km of waterways and coastal waters across the region during next two years.
When complete, the giant tank will be 15 metres wide and 10 metres deep and hold 1,450,000 litres of water – more than the capacity of 16,000 baths.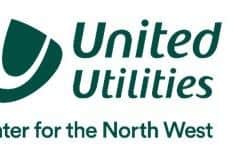 Vulcan Foundry Park will remain closed until works are completed when both the football field and children's play area will be refurbished and re-sited within the park.
The project is expected to be completed by early 2024.
Project Manager Mark Graham said: "The combination of population growth and climate change puts extra pressure on sewer systems which have to cope with a mixture of rainfall and waste from homes and businesses.
"More people, more development and a warmer, wetter climate means there is more rainfall entering the system.
"It's great to see work start on this important project, which is one of many schemes funded through the money from customers' water bills.
"This tank will come into use during heavy rainfall, and when the storm passes the water will be pumped back into the system and off for treatment.
"It will play an important role in helping to improve water quality in Collier Brook, a waterway which ultimately leads to the River Mersey."
The project begins as United Utilities launches a Stop the Block campaign in neighbouring Leigh which has seen more than 200 preventable sewer blockages – caused by either wet wipes, or a build-up of fatty food waste - in the past 12 months.
Mark said: "Here at United Utilities we are committed to working alongside communities to create improved river health for all and this is something we can all support by helping to keep sewers clear of blockages caused by wet wipes and fats, oil and grease being flushed and poured away.
"Our Better Rivers; Better North West campaign has seen us commit to reducing the number of spills from storm overflows by at least a third, between 2020 and 2025."
United Utilities' Better Rivers; Better North West initiative is supported through a £230m investment programme at sites across the region and sits alongside United Utilities work with its partners, as they look to transform the rivers of the North West.