The pie's the limit as Wigan man completes World Championship hat-trick
A seasoned campaigner completed his hat-trick as the World Pie-Eating Championships returned to Wigan.
Published 24th Jan 2023, 15:45 BST

- 2 min read
Having not been held for the previous two years due to the Covid-19 pandemic, the contest to find of how fast someone can eat a meat and potato pie was back at Harry's Bar on Wallgate.
Usually held in December, the tournament sees competitors attempt to prove that they are the upper crust in speed-eating for a chance to get their hands on the aptly named Bradley Piggins trophy.
The latest postponement set the date back by a month as transport strikes were likely to affect the travel for those involved.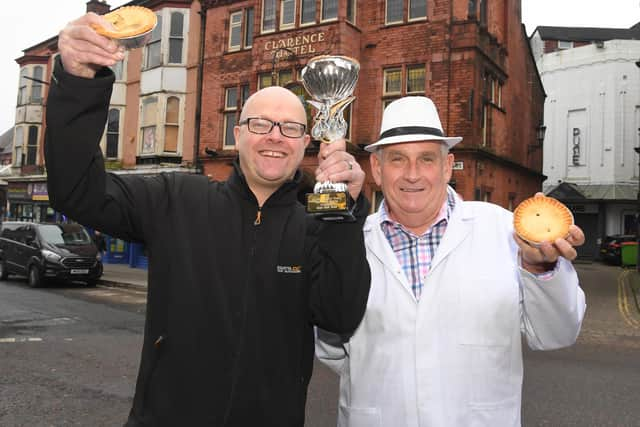 As the entrants lined up in front of their delicacies, Piemaster and bar owner Tony Callaghan set out the rules including a yellow card for anyone who had the remains of their pastry in their mouth when claiming to have finished.
The victor this year was Barry Rigby, from Beech Hill, who claimed the trophy for a third time in his competitive eating career, adding to his previous titles in 2009 and 2014.
He scoffing the pastry in 34.5 seconds, the same time clocked up by previous winner Ian Gerrard in 2019.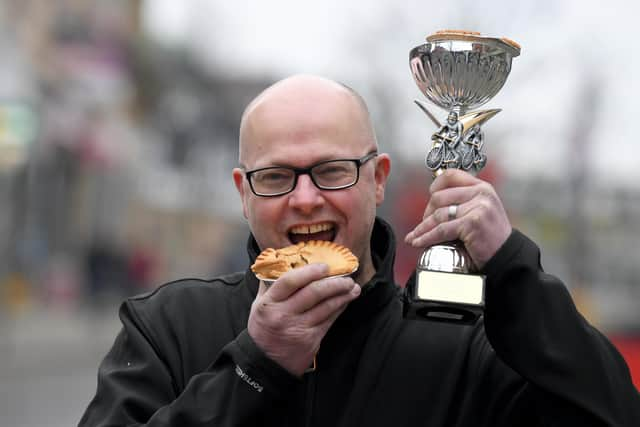 The 49-year-old warehouse assistant said: "Since about 2009 I've entered 10 times, and to win it for the third time just feels so good.
"I prepared with an empty stomach as I've not really had anything to eat before taking part today and my technique is to take a lot of little bites and just get it down rather than shovelling it all in. I'll definitely be looking to retain the title next year and make it four victories for myself."
Barry has quite a way to go to level Martin Appleton-Clare's feat of five championships over the years including three consecutive triumphs.
Mr Callaghan said: "It's absolutely wonderful to have the competition back on in Wigan, it's two years since we've hosted it and I was quite concerned as you never really know how many people will turn up.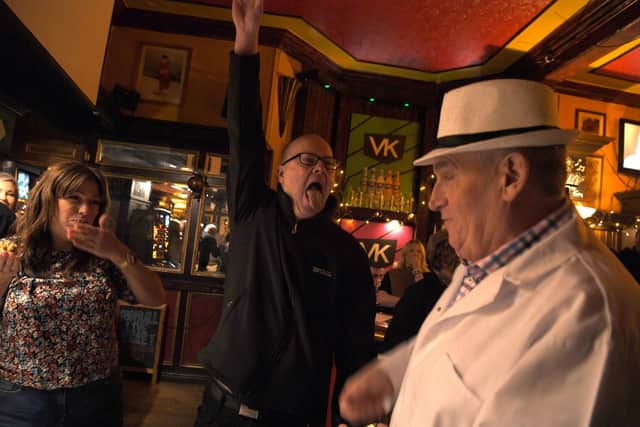 "It gets to 11.40 and you think oh no it's just going to be the press competition! It's been great and the winner being from Wigan is even better."