James Grundy MP: Busy week with key meetings affecting constituency
Last week was a busy one in Parliament, with various meetings and events taking place.
Published 6th May 2023, 04:55 BST

- 2 min read
I had a productive week, which included engaging in discussions with several ministers about important issues that continue to affect the Leigh constituency.
​One of the highlights of the week included asking Prime Minister, Rishi Sunak, about my campaign to complete the Atherleigh Way at Prime Minister's Questions on Wednesday.
As a result, I met with Richard Holden MP, Roads Minister, to follow up on this question to the Prime Minister about completing the Atherleigh Way bypass and look forward to attending a roundtable meeting in June with the relevant local bodies to progress the issue.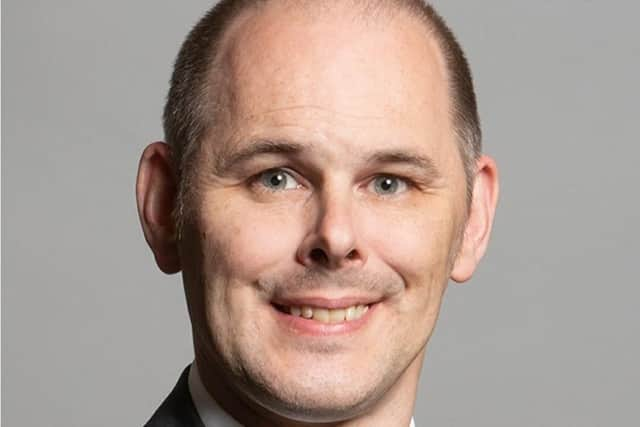 I also met with the Secretary of State for Levelling Up, Michael Gove MP, to discuss the restoration of an independent council for Leigh, a topic that has gained significant traction recently.
Additionally, I met with Rail Minister Huw Merriman MP to discuss finalising the plans to reopen Golborne station and to address the remaining issues around safeguarded land along the route of the now-cancelled HS2 Spur.
This issue is one that I have personal experience with, both as a resident of Lowton and in my former role as a councillor.
I am glad that all the meetings I attended in Parliament this week were very positive and the ministers have gone away to examine the various proposals.
Aside from the meetings, this week was also set to be a busy one in politics, with local elections taking place on Thursday, May 4.
This year, due to boundary changes, all local councillors were up for election rather than just one-third.
As a result, every voter has three votes this year instead of just one.
Moreover, new voter ID rules are now in place to prevent fraud, meaning that voters need to take photo ID, such as their bus pass, driver's license, or passport, if they are voting in person at the polling station.
Many will be aware that if they do not have an accepted form of photo ID, that the Government are providing free 'Voter Authority Certificates'.
Despite the busy political schedule, I have had the opportunity to get out campaigning with some of our excellent local Conservative candidates in both Lowton and Astley.
In between campaigning, I have also took part in voting on new legislation in Parliament, focusing on stopping small boats illegally crossing the English Channel.
Looking ahead, I wish to express my excitement for the forthcoming Coronation of His Majesty King Charles III, which the whole country will be celebrating over the weekend after the local elections.
I currently plan to attend several community events across the constituency to mark this historic occasion.
I would like to encourage everyone in the Leigh constituency to enjoy the upcoming festivities and hope to see many of you at the Coronation celebrations!