Quality not quantity is the key for Wigan Athletic chief
Quality not quantity - that's Kolo Toure's Wigan Athletic transfer blueprint for January.
Published 13th Jan 2023, 13:33 BST

- 2 min read
Latics have already been active during what's expected to be a very month at the DW Stadium.
Former England centre-back Steven Caulker and young Arsenal midfielder Miguel Azeez have joined for the rest of the season.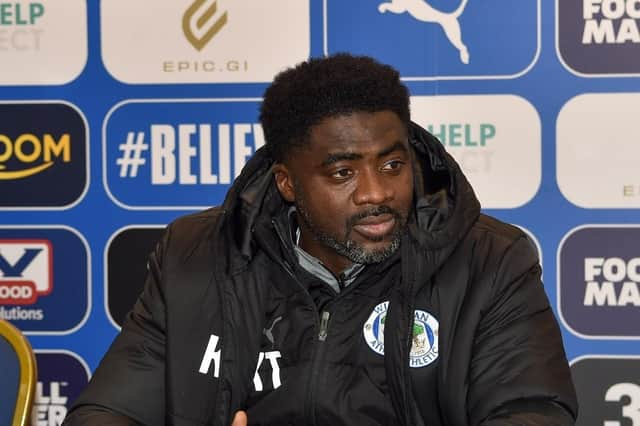 Also on the way are ex-Manchester United defender Tyler Blackett and Ivory Coast junior international midfielder Christ Tiehi.
There have also been outgoings, with Graeme Shinnie, Nathan Broadhead and Rarmani Edmonds-Green already out of the door, with possibly more to follow.
However, Toure does not have a final number in mind for the end of January - more a level of quality he is seeking.
"It's very difficult to have a number in your head," he said.
"Because it's all about the quality, not the quantity.
"The most important thing is to get players who will improve you, not about how many players you can get.
"You could get 20 players in, and they'll bring you nothing to the table.
"But you could get two or three players in, who'll make a big difference to the club and to the team, and you're much better off.
"That's what we're looking for - quality, rather than quantity."
The hive of activity so far has not surprised Toure, who admitted last month there would be 'players who want to leave as well as players who want to join'.
He also said he was 'calm' about the situation, because he knew moves were afoot behind the scenes - and that remains the same.
"Like I said, we are always staying calm," he said.
"The most important thing is to get players in who will improve the team.
"Every player we bring in will have quality and talent to be able to do that.
"We need players who will help drive us forward, and get better as a team.
"We are working on a few different options.
"There is speculation left, right and centre, and we will keep working as hard as we can."
Toure must also decide what to do regarding loan trio Stephen Humphrys (Hearts), Jordan Jones (Kilmarnock) and Jamie McGrath (Dundee United), with their Latics futures all up in the air.