Wigan Athletic crisis puts 'the fear of God' into rest of football, admits Joey Barton
Fleetwood boss Joey Barton admits the 'terrible injustice' of what's happened to Wigan Athletic should put 'the fear of God' into other EFL clubs.
Published 4th Sep 2020, 08:19 BST

- 2 min read
Updated 7th Sep 2020, 10:22 BST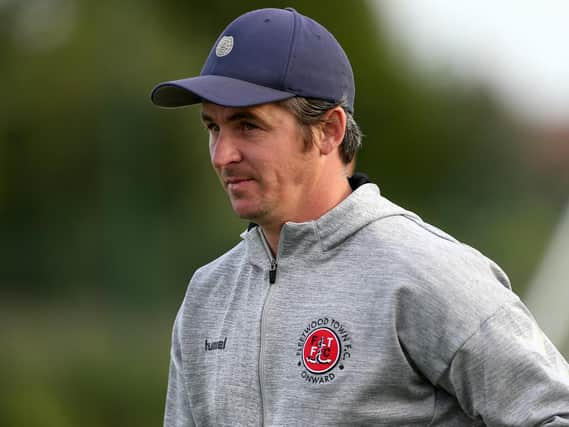 Latics kick-off their campaign this weekend with a Carabao Cup first-round trip to the Fylde coast against Barton's outfit.
With his professional hat on, the former Manchester City midfielder is obviously aiming to dump Latics out of the competition at the first hurdle.
But at the same time he feels desperately sorry for the club given what's happened in recent months.
"It's not nice to see and it looks to be no fault of anybody there - the managers, coaches, players or fanbase," he said.
"It's amazing something can happen like that and it puts the fear of God into you, because Wigan for a long time have been a well-run club and punched above their weight.
"What has happened looks a terrible injustice.
"We want to beat them on Saturday, but hopefully after that the club gets sorted out, because that football club doesn't deserve what has happened.
"It is the people who have given their heart and soul to the club who will suffer, and my heart goes out to them, and I hope it's turned round as soon as possible.
"I'm moaning today about the length of the grass on our training pitch, so I can't imagine what the guys are putting up with at Wigan.
"They were on a great run of form and worked incredibly hard to get themselves in a position to stay up, and then were relegated on a technicality.
"But whatever your heart says, we have to be ready to put them to the sword whatever Wigan side turns up and whatever their state of mind is."
Fleetwood star Danny Andrew is also hugely sympathetic - but insists Town's desire to progress in the competition comes first.
"You don't want to see what happened to Wigan, happen to clubs," he said.
"They had an unbelievable end to the season, finding themselves nowhere near the relegation zone, and they are in League One.
"It's not a nice thing to happen and hopefully they get themselves sorted out.
"At the end of the day, it's a football match and we've got to do what's right for our football club first and foremost.
"That for us is hopefully getting the win and going through to the next round."