Wigan Athletic 'in a bad place' and we must capitalise, says Joey Barton
Joey Barton admits he'll be preparing Fleetwood for the best of Wigan Athletic this weekend at Highbury Stadium.
Published 18th Dec 2020, 17:26 BST

- 2 min read
Updated 18th Dec 2020, 17:28 BST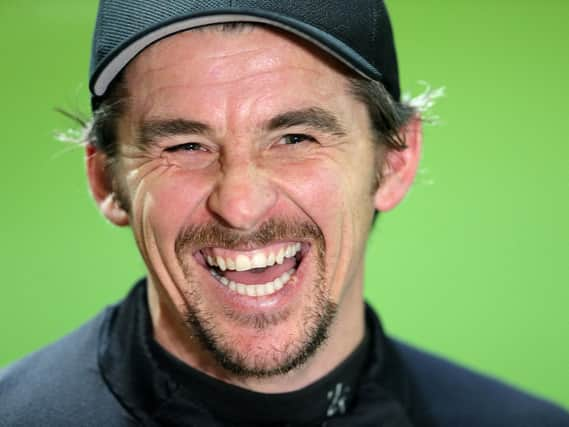 Latics go into the game licking their wounds after the 5-0 midweek hammering by Rochdale on home soil.
But it was the Wigan side who'd won their previous two fixtures – against high-flying Sunderland and Accrington – who Barton is expecting to show up on the Fylde coast.
"They will know we'll be a tough challenge for them in our park, but they will want to respond," acknowledged the Fleetwood boss.
"They've got a lot of people who are getting opportunities but, obviously, it didn't work for them on Tuesday night.
"With no fans in the stadium, they will be able to move past it quite quickly.
"The club is in a bad place but it's just a bad day in the office, let's move onto the next one.
"They will want to show their game on Tuesday was an anomaly.
"All you have to do is look at the 4-3 against Accrington and their performance against Sunderland.
"They will have some confidence and I think that it's our job, as the home side, to take that away from them.
"We'll be as we are. Right out the gates, trying to establish our control and principles, and play towards a Wigan side that will be trying to get themselves back going after a tough evening.
"They will be competitive as they have been in every fixture so far this season, barring Tuesday night."
That said, the Fleetwood manager says nothing less than three points will do to keep his side in the hunt for promotion.
"They are a side sitting in the bottom four, with the turmoil they have got in the club, and the result that they've come off the back of, I think we would be naïve if our lads weren't looking at it thinking this is the type of game we need to win if we are serious about being in the promotion race," added Barton.
"These are the kind of side we've been quite good at knocking off at our stadium.
"And we've got to be on it for 90 plus minutes to make sure we get maximum points ."
Meanwhile, Town defender Danny Andrew – an ever-present this term – isn't reading too much into Latics' perilous position in the League One table.
"It's that same as any other game," he told the club's official website.
"We need to make sure we do our jobs right, make sure we work hard, and outwork all opposition teams we come up against – that will be no different to tomorrow.
"In football, you could win or lose against everyone which makes you focus on whatever is put in front of us."
Read unlimited Wigan Athletic and Wigan Warriors stories for less than 70p a week by subscribing to our sports package here