Wigan Athletic matchwinner: Plenty more to come!
Tom James reckons finally turning a positive performance into a positive result will prove to be a 'massive' watershed moment for the new-look Wigan Athletic.
By Paul Kendrick
Published 26th Sep 2020, 20:41 BST- 2 min read
Updated 26th Sep 2020, 20:44 BST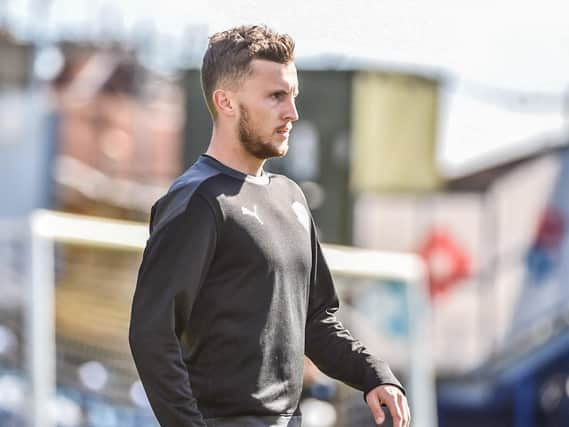 After encouraging displays against Ipswich and Gillingham, which returned no points, Latics got up and running in style on Saturday - smashing Portsmouth's 17-month long unbeaten home record in the process.
And while the off-field situation remains uncertain, James believes matters on field will now fall into shape.
"It was a massive win; getting points on the board was massive," said the on-loan Hibernian man.
"We knew in the last couple of games we have been good enough to win.
"But it didn't happen, so getting the points at Portsmouth is massive.
"We're a little disappointed to concede, but it is three points."
James played a central role in the victory, with his 30-yard free-kick just before the hour mark doubling Wigan's advantage - and putting the visitors out of reach.
It's a scenario he says wasn't a fluke in the slightest.
"It is one of those things that I have been practicing for years now – probably about four or five years," he revealed.
"I scored a few of them when I was at Yeovil.
"Any time that it is 30 or 35 yards out, then I feel confident with it."
And the 24-year-old says there's more to come as he finds his feet at a club he only joined just over a fortnight ago.
"Fitness has come with the games I am playing," he added. "In the first game I was probably a little bit hesitant to go forwards and do the kind of things I want to do.
"But game by game I have been getting fitter and stronger and I will be able to do more.
"The game against Liverpool was against the Under-21s, but it was good to get that winning mentality, and it's good to take it into the next game with a great result.
"Winning away from home is always a bonus, so hopefully we can take that into the next game and get a little run going."