Matty Russell on the 'mess' of Toronto Wolfpack saga... and hopes with Leigh Centurions
Matty Russell has been to hell and back... and he has the bank statements to prove it.
Published 26th Mar 2021, 10:35 BST

- 2 min read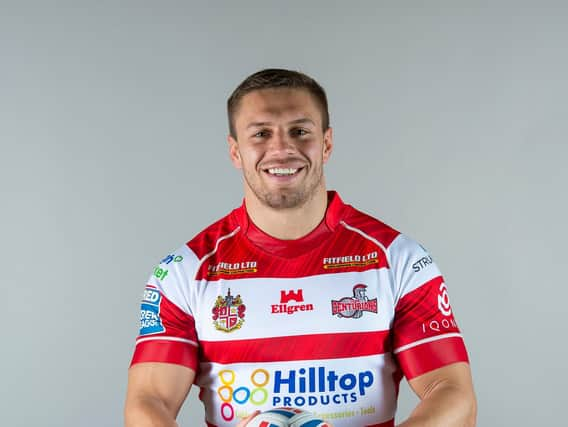 The nuggety winger was one of many victims of Toronto Wolfpack's collapse last summer.
He and the rest of the squad went months without any wages, surviving on savings or handouts – and the empty promises of back-pay.
Instead, their hopes the club would be readmitted into the competition crumbled, and last autumn Russell and his team-mates discovered – via social media – that were they were unemployed.
Russell has since signed for Leigh Centurions; ironically, the club which has replaced the Wolfpack in Super League.
And while he speaks of excitement about what the newcomers may achieve this year, the ex-Wigan and Warrington livewire can also reflect on a painful and uncertain few months in the sport.
"It was tough, not getting paid for four months," said the 27-year-old. "I was going through my savings, looking for help with certain bills.
"Mentally it was so draining. One lad quit the sport, he was more than capable of playing on but he'd just had enough. He went to become a train driver.
"The way the RFL and Super League handled it was a mess, and we kept being told lies by the club, that we were going to get back-pay... and then we found out on Twitter we had no job.
A free agent once the decision was made not to readmit Toronto, Russell turned down a pay-and-play deal with Salford for fear an injury may harm his chances of securing his long-term future.
The move paid off, with Leigh recruiting him into a strong-looking squad which got the green light to take Toronto's place in the top flight this year.
Coach John Duffy has no shortage of experienced campaigners in his squad, with the likes of ex-Wigan prop Ben Flower, former Catalans winger Lewis Tierney and ex-NRL speedster Brendan Elliot.
"Everything about it feels like a Super League environment, the squad, the facilities, the staff, the fans... it's exciting," said Russell, whose side will open the season against his hometown club Wigan.
"Our ultimate goal is to stay up but we believe we can compete with sides.
"I know some people will be thinking, 'Give them a couple of months and they will die off', but we believe we can surprise a few teams."
And while expansionists may bristle at the fact Toronto have been replaced by a club firmly in the rugby league heartland, Russell hopes to still get the chance to do his bit to 'spread the gospel' later this year.
The Wiganer was born north of the border in Irvine, and he is eyeing a third World Cup campaign with Scotland.
"I'll definitely put my hand up for that," he added.