Wigan borough town to host its first pride event supporting the LGBTQ+ community
A pride group in Leigh will be hosting its first party in the park to bring the LGBTQ+ community together.
Published 17th May 2023, 15:45 BST

- 2 min read
May 17 is international day against Homophobia, Biphobia and Transphobia (IDAHOBIT) which aims to raise awareness for the LGBTQ+ rights violations that take place across the world and in the UK.
As part of IDAHOBIT, Leigh Pride wished to highlight the work they have done for the community and its allies by launching Leigh Pride 2023.
The Horrocks Gallery on Park Lane will celebrate Pride Month (June) with an art exhibiton running from June 26 to July 1, featuring work produced by people who are part of the community or feature LGBTQ+ themes within their art and is free to visit within Leigh Spinners Mill.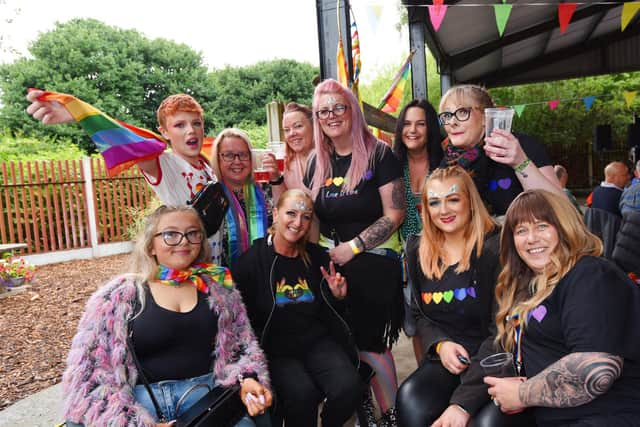 On Saturday July 1, Pride in Leigh will host the first ever party in the park – a free event held at Pennington Hall Park from 12pm until 9pm.
There will be music, family fun, performances, poetry and carnival performers in the park as well as support from Caffeina Cafe who will hosting a BBQ.
Additionally stalls will be set up with a range of retail, crafts, activities and charities for all to enjoy while listening to lcoal performers including Moon Candy, The Royales and The Sonneteers.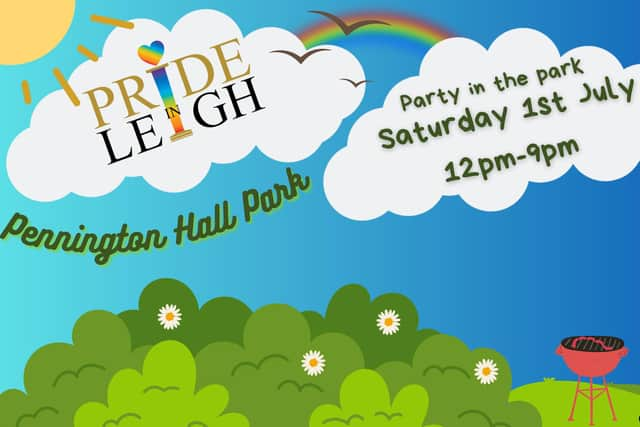 Jess Eastoe said: "Allies and friends of the LGBTQ+ community are vital in the movement to equality. Members of the LGBTQ+ community and allies promote unity and acceptance in our towns and neighbourhood. Being an ally means you support LGBTQ+ people, protect their Rights and call out bigotry and discrimination, which is still common across the world.
"Pride festivals are a celebration of LGBTQ+ people and journey towards equality, but it also promotes the visibility of community groups and services for diverse people. Allies are crucial to promote a sense of community, togetherness, joy, and tackle social isolation which we often find amongst LGBTQ+ people who previously have felt segregated from the wider population. We welcome allies to our part in the park to celebrate and enjoy an LGBTQ+ themed event!"
Our events are sponsored by Leigh Spinners Mill, Wigan Council, Imagine Act Succeed and grant funded by LGBTQ+ consortium.
To get involved, volunteer or have any questions email the co-founder Jess Eastoe on [email protected]