Wigan school where 'reading skills and attendance need improvement' hit with negative Ofsted report
A school in Wigan still has to improve reading and attendance following its first Ofsted inspection under a new academy trust, a report states.
Published 6th May 2023, 12:30 BST

- 2 min read
Dean Trust Rose Bridge was rated as "requires improvement" by inspectors, which is one grade up from the lowest mark of "inadequate" – the school's status under its old name of Rose Bridge Academy.
The school joined the Dean Trust multi-academy trust and reopened in February 2019.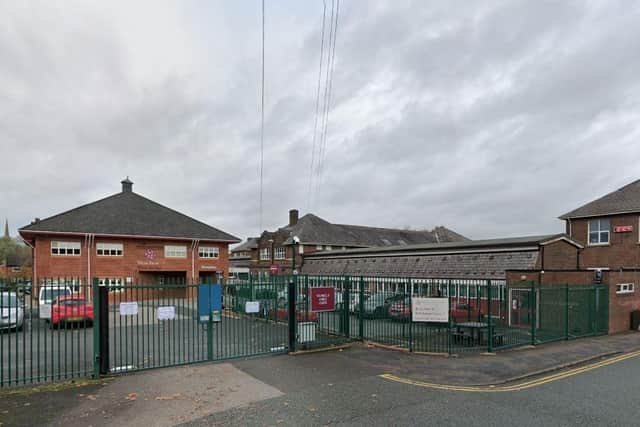 In the new report, the school was criticised by inspectors for the quality of education and the pupils' attendance, which "contributes considerably to the underachievement of some pupils".
"In some subjects, leaders have thought carefully about the essential knowledge that they want pupils to learn," the report states.
"They have organised the curriculum well so that pupils can deepen their learning over time.
"As a result, in these subjects, pupils are learning increasingly well.
"In other subjects, leaders' curriculum thinking is at an earlier stage. These subject leaders have thought about the broad topics they want pupils to learn.
"However, they have not sufficiently considered the key knowledge within these topics that they want pupils to retain. In these subjects, pupils do not develop a rich body of subject knowledge.
"They are not as well prepared for the next stage of their education as they should be."
During their visit to the Holt Street site, inspectors did note behaviour and attitude, personal development and leadership and management were all in the "good" category. However, it was the rating of education that brought the secondary school down in its overall score.
Despite finding that leaders have committed to ensuring that all pupils read well, "some older pupils do not read confidently and fluently", the report stated.
Inspectors said this "hampers their ability to fully access the wider curriculum".
They believe these pupils have not benefited from the support now in place for those in the lower years.
"The positive culture that leaders have established means that pupils can learn without disruption," the report continued. "Leaders are also working tenaciously to ensure that pupils attend school regularly.
"The programme for pupils' wider development is strong. This prepares pupils especially well for life in modern Britain.
"For example, pupils spoke confidently about what constitutes a healthy relationship and about sexual consent. Pupils also engage in meaningful debate about topical issues. They are keen to promote equality and diversity, and they demonstrate an in-depth knowledge of the protected characteristics."
After speaking to the children themselves, inspectors found they "feel happy and safe when they are in school" and praised staff for their connection with the pupils.
Ofsted also credited the school for its high expectations for what students can achieve and their behaviour standards.
Chief executive Tarun Kapur said: "The trust is really pleased that in the majority of categories Dean Trust Rose Bridge have improved from grade four to grade two. The quality of education grade is part of the legacy of the past and we would expect this to improve, as Ofsted quite rightly recognise that we have all other building blocks in place that have been judged as 'good'.
"The school community are very proud of the progress that the school has made since becoming a Dean Trust school."